Fabrisonic Leveraging Multiple AM Processes to Optimize Components
May 3, 2021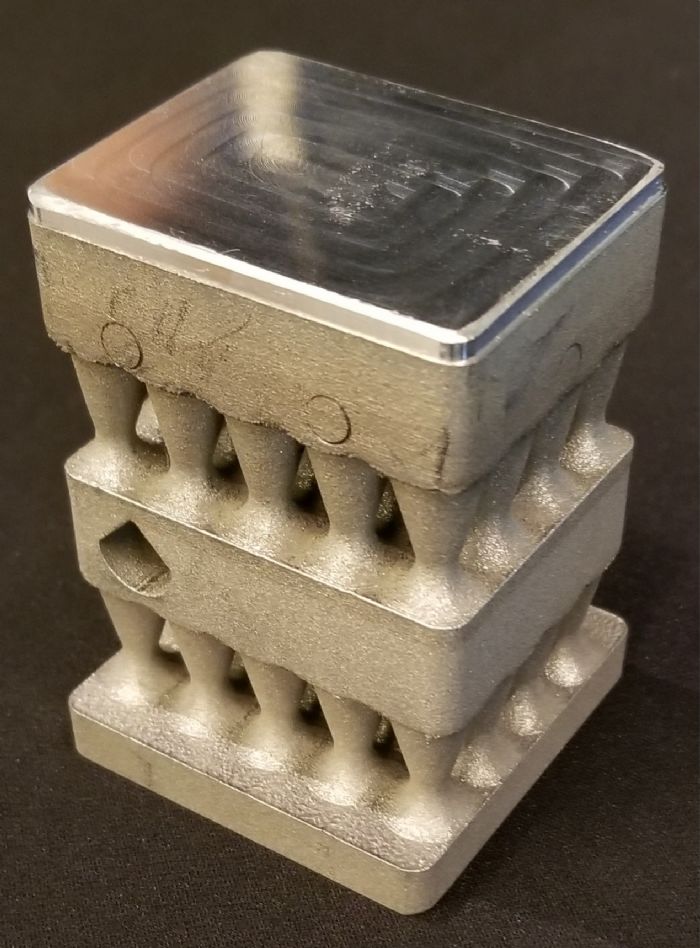 From AMUG 2021…This block represents Fabrisonic's efforts to combine multiple additive manufacturing (AM) processes to produce parts and components that deliver the inherent advantages of particular processes, according to Mark Norfolk, president and CEO of Fabrisonic.
"We see AM evolving to take advantage of the many available processes, much like traditional part producers employ milling and other machining, forming and fabricating processes to produce a part," Norfolk told 3D Metal Printing editors at AMUG.
In this pictured part, a laser powder-bed process produced the organic shape followed by Fabrisonic's Ultrasonic AM (UAM) process (top portion) for embedding of electronics using a different metallic material.
"Laser powder-bed processes are very effective for printing organic shapes, while our UAM is ideal for embedding circuitry and sensors as well as for applying dissimilar metals," Norfolk said. "We think that multiple processes can be employed effectively to take advantages of each process' strengths."