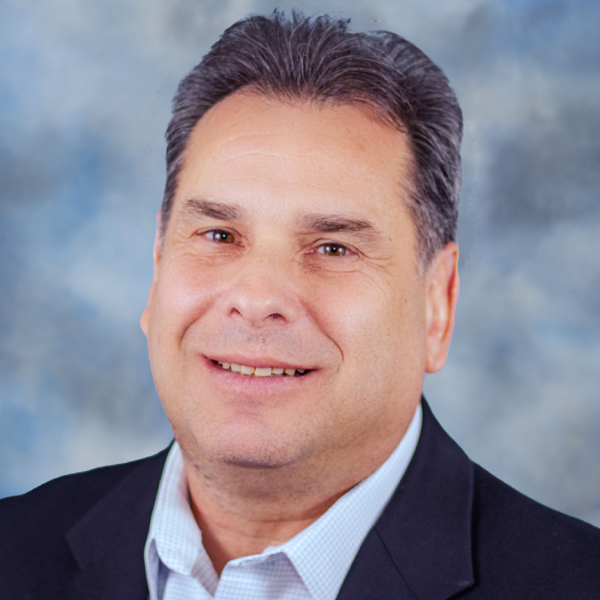 Brad Kuvin
Caterpillar's Grand AM Plan
May 3, 2017
Caterpillar employs more than 10,000 engineers, and, according to additive manufacturing (AM) product manager Stacey DelVecchio, "it's critical that AM becomes an integral part of the design systems that our engineers use. AM must become part of their toolset, and we're hard at work building the infrastructure to make that happen."
One of the challenges facing DelVecchio, who has been directing Caterpillar's AM factory since its inception early in 2015: How can her team encourage Caterpillar designers to consider AM?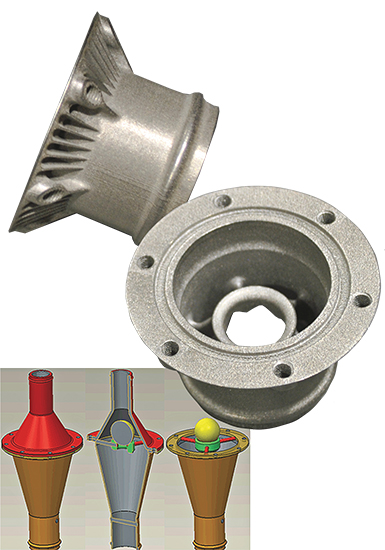 This ball check valve was redesigned for 3D metal printing by a Caterpillar engineer in England working in the industrial power systems group. The AM part replaced a welded design comprising nine separate parts (bottom) that had several leak points. The AM part is less expensive to produce than the fabricated assembly, and it functions better in service. A key to the project's success was developing, through several design iterations with DelVecchio's team, the fin structure that eliminated the need for support structures.
"This is a big culture challenge that we're working on," she says. "We want our engineers to be creative and innovative, yet we do not require them to use AM. We want them to learn all about the capabilities AM provides, and consider it as they design new parts and assemblies."
Toward that end, her team of 10 in the AM factory have sponsored AM summits, sharing their knowledge and success stories with the company's engineers. With a rich history in using stereolithography, via an inhouse rapid-prototyping lab launched in 1991, Caterpillar leadership decided to up its AM game in 2014.
"That's when the technology reached a point where we believed we could expand beyond rapid prototyping," DelVecchio explains. "We wanted to be a leader in the efforts to move AM into manufacturing. This is game-changing technology—something Caterpillar wants to be involved in. We are committed to staying on the leading edge of manufacturing technology, and the investment in AM fits that mission."
Hence the launch of the AM factory, located in one of several buildings on the Caterpillar research and development campus in Mossville, IL. The AM movement is organized under several concurrent work streams: design for AM, printing of low-volume service parts, AM of prototypes and tooling, developing partnerships, and fortifying the AM factory first as a laboratory for engineers to learn on production-capable equipment, and then as a mini production facility.