Callanan New AM Director at Renishaw
April 14, 2022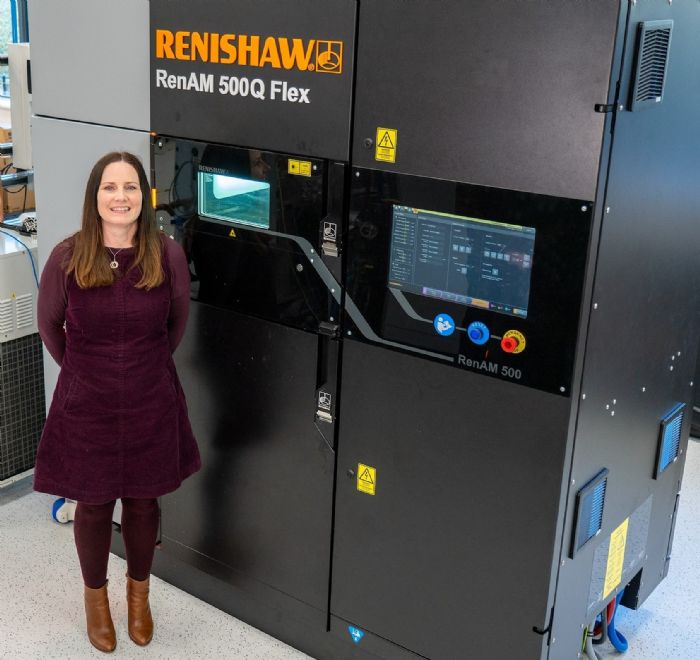 Renishaw has appointed 25-yr. company veteran Louise Callanan as its new director of additive manufacturing (AM). She will work closely with Sir David McMurtry, Renishaw's founder and executive chairman, and bring her extensive operational experience and business understanding to the company's Additive Manufacturing Group to help Renishaw continue its growth within this rapidly developing sector, according to Renishaw officials.
Callanan began her Renishaw career as a summer placement student at the company's manufacturing facility in Dublin, Ireland, while studying Mechanical & Manufacturing Engineering at Trinity College Dublin. After graduation, Callanan started her career with Renishaw in the United Kingdom, progressing from a graduate design engineer to operations and general management roles within various product divisions and corporate functions. She was most recently operations manager to Renishaw's CEO, Will Lee, before her appointment to director of AM.
"I am looking forward to taking up a new challenge in leading the AM team and helping to continue the progression it has made over recent years," Callanan says. "AM technology is constantly evolving, (and) as a team we will continue to create tailored AM solutions that push boundaries for each customer and develop the personal support we provide to aid their product design and ensure high levels of service."
Says McMurtry: "I have worked closely with Louise throughout her Renishaw career and have seen first-hand the energy, commitment and passion she brings to the business. She will drive the development of our vision for the AM group and will bring out the best in those she works alongside."
See also: Renishaw Inc.
Technologies: Powder-Bed Systems