AM for Turbine-Blade-Tip Repair, Replacement at Siemens Energy
June 8, 2021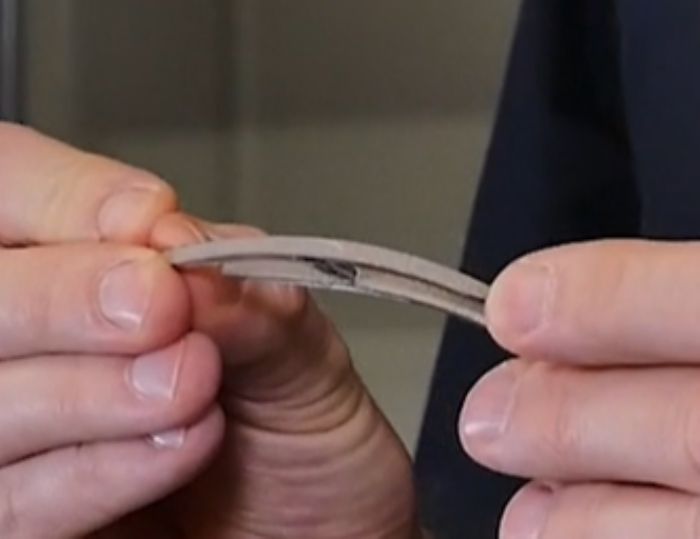 Siemens Energy has developed and employs a digital repair chain using laser powder-bed fusion (LPBF) additive manufacturing (AM) technology that enables repair of turbine blade tips as well as the addition of new features. Specifically, it is now possible, report company officials, to implement cooling structures in critical areas to prevent blade-tip failure.
A single turbine blade of the company's SGT5-4000F gas turbine reportedly converts about as much power into rotational energy as 10 Porsche 911s. Due to the high temperatures coupled with the high gas velocities during operation of a gas turbine, burn-off at the blade tip can occur, ultimately leading to gap formation and a measurable drop in the performance of the entire turbine. This process leads to a vicious circle: With greater gap formation, the temperature of the blade material increases due to the overflowing hot gas, which in turn leads to even faster material loss and further increases the gap between the blade tip and ring segment.
Applying LPBF metal 3D printing on an existing component enables production of structures with inner channels in high resolution—required to incorporate the new cooling geometries with a very limited cross-section. With this new design, report Siemens Energy officials, critical areas can be cooled more effectively, thus preventing material loss.
Blades having operated at high temperatures have individual shapes, which adds to the challenge of LPBF repair. Therefore, Siemens Energy developed a new CAD-CAM chain that automatically adapts the shape of the LPBF tip to perfectly match each blade. Combining 3D-scanning technologies and an algorithm developed by the Siemens Energy team resulted in a digital repair chain that parametrically morphs the geometry. The team also developed an LPBF process for an oxidation-resistant material for the blade tip.