Additive Industries Debuts MetalFabG2, Offering Double Productivity of Original MetalFab
November 16, 2021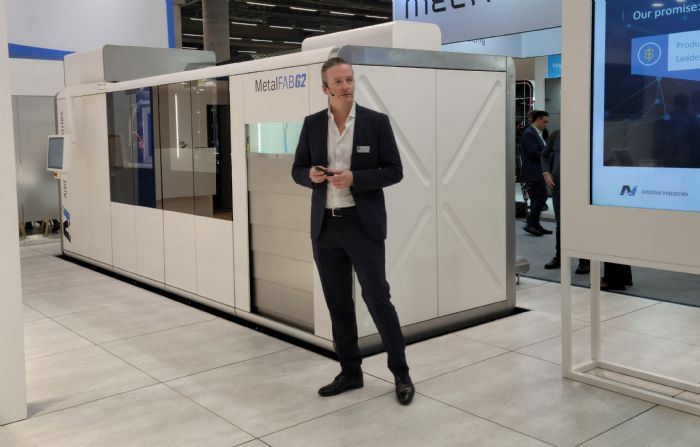 At Formnext…Additive Industries' Ian C. Howe, chief executive officer, unveiled the company's MetalFabG2 laser powder-bed fusion additive manufacturing system, touting its ability to double productivity—build speed to 150 cm3/hr.—as compared to the original MetalFab machine. The MetalFabG2, incorporating more than 150 updates since the MetalFab's debut in 2016, features optimized gas flow, optimized heat management, process parameters designed to boost productivity and quality, and automated beam-quality measurements. Use the MetalFabG2 to print titanium, aluminum, stainless-steel and nickel alloys as well as tool steels.
The PrintReady3D-ready system, available today to customers, offers a 420 by 420 by 400-mm build volume and comes in three configurations. MetalFabG2 Core, suited for large-part production, includes four full-field lasers and closed-loop powder handling. The MetalFabG2 Automation runs two jobs consecutively, and offers maximum ease of use and safety to the operator, says Howe, noting that it is ideal for small- to medium-series production. The MetalFabG2 Continuous Production provides for continuous series production over multiple print cores. This configuration reportedly can run different materials in each core, and print as many as eight jobs auto­nomously.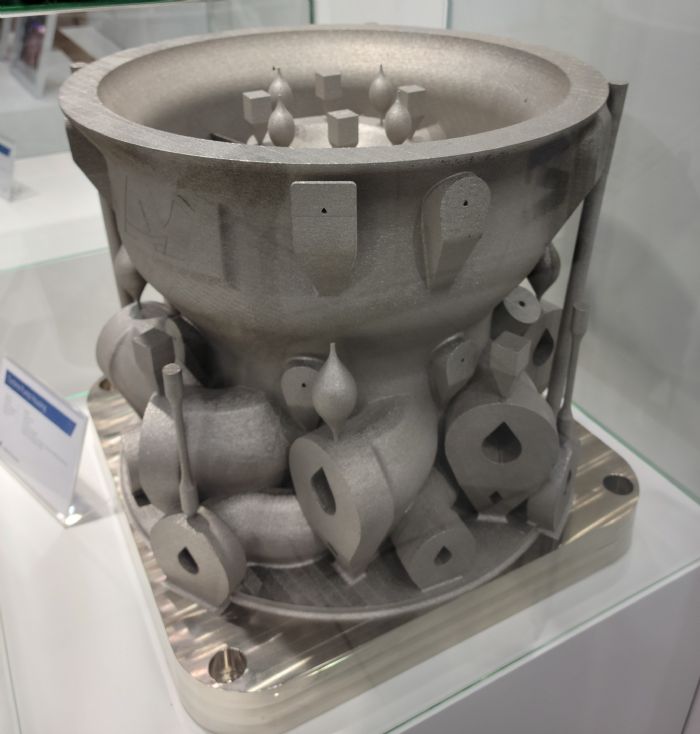 Spied in the Additive Industries booth, an Inconel 718 turbine pump housing (pictured) produced via updated MetalFab technology. The 150-kg. housing, incorporating integrated intake, combustion, turbine and diffuser sections, was produced via four lasers in 121 hr. Note the teardrop-shaped passageways—design features that assisted in a support-free build.
See also: Additive Industries B.V.
Technologies: Powder-Bed Systems