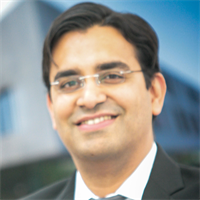 Ankit Saharan
6 Steps for Adopting Quality-Controlled Metal Additive Manufacturing
August 11, 2017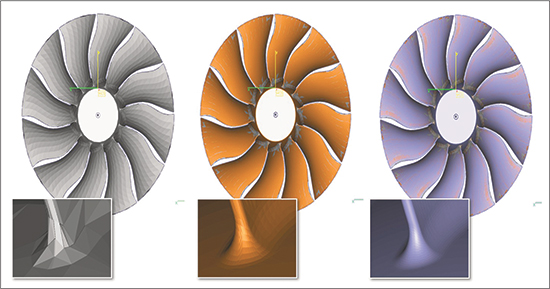 From left to right, these images depict low-, fine- and very-fine resolution CAD–STL exports. The triangulation process can change the initial CAD geometry depending on the shape and the number of triangles used. In order to maintain geometrical dimensions, the designer must stay within a certain tolerance level.

Though additive manufacturing (AM) has developed significantly in recent years, and the ability to produce parts and products becomes more of a reality, some manufacturers continue to struggle with the pace of innovation. While they yearn to advance to the continual-production stage, many rely on AM primarily for prototyping, and recognize the lack of training and resources necessary to move into production.

Grasping the need for additional training and knowledge to move metal AM into production applications has led to the emergence of new consulting and training programs. These programs will help educate production managers and engineers, as well as future manufacturing talent, on how to accelerate AM capabilities for serial production. One example: Additive Minds, the consulting arm of EOS, which applies the six-step production process outlined in this article, designed to help manufacturers troubleshoot, minimize risk, overcome challenges and, ultimately, deliver high-quality and cost-efficient results.

1) Feedstock Inspection and Machine Qualification

The first phase involves feedstock inspection of the powders in use. Among other properties, this involves evaluating their chemistry, morphology and density, to determine if a powder used to produce an object via 3D printing is appropriate for a specific application. For instance, a highly critical aerospace part or a medical implant may have much tighter specifications than, say, an automotive part. It is essential to understand the required parameters of a powder specification to determine if it is acceptable for the intended application.