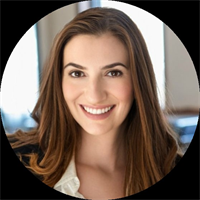 Emily Newton
How Manufacturers Can Improve the Quality of Their Metal 3D Printed Parts
September 29, 2021
Metal 3D-printing technology is becoming widely adopted as manufacturing professionals realize it can lead to cost savings and increased efficiency. However, optimizing results requires staying focused on quality, and here we discuss how manufacturers can help ensure quality in their metal additive manufacturing (AM) processes.
Select the Right Powder
Choosing the most appropriate powder before starting a metal AM project can significantly impact overall success. Not all powders work well for AM, therefore manufacturers should carefully evaluate powder properties such as tensile strength, elongation and hardness.
Mikael Schuisky, AM business unit manager at Sandvik Additive Manufacturing, explains some specifics in depth, pointing out how the powder-manufacturing process matters. "First, not all metal powders are the same," he tells Manufacturing Engineering magazine, "as there are a number of different industrial processes used to manufacture them. The most common of these is gas atomization, although plasma atomization and the plasma rotate electrode process also are used."
Schuisky describes some of the ideal characteristics required of metal powders for AM. For example, they should have a spherical shape to promote good flowability. Additionally, manufacturers should check that the chosen powder shows low levels of satelliting--when smaller particles get stuck to the powder's surface, interfering with flow and packing density.