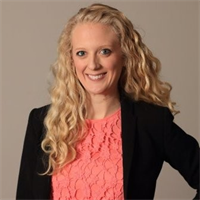 Caitlin Oswald
Additive Manufacturing Q&A
August 11, 2017
Question:
What are important considerations for ensuring the quality of 3D-printed metal parts when working with a supplier?
Answer:
Here are the top-five steps for ensuring the purchase of high-quality metal additive-manufactured (AM) parts:
1) Consider your metal print as a raw material.

When purchasing metal 3D-printed parts, think about what your expectations would be from suppliers of forged or cast components. Are you putting as much thought and consideration into those expectations for your supplier of metal-AM parts? When the supplier employs powder-bed metal machines and uses powder from a raw-material supplier, several steps occur from when the powder ships from the atomizer to when it melts in the powder-bed machine. Confirm that your metal-AM part supplier has the best process controls and checks in place at every step. This will ensure that the material in your part meets all of your requirements.
2) Require your suppliers to meet industry standards.
Industry standards exist to provide a baseline of quality expectations and to ensure compliance. While the material and process specs from SAE, ASTM, AWS and NIST continue to evolve, consider using as many of the specs as possible. In addition, if your industry normally requires accreditations such as ISO9001, ISO13485 or AS9100, continue to enforce those when selecting a metal-AM part supplier. Moreover, start looking for a NADCAP AC7110/14-accredited facility that is specific to AM. The checklist is new this year; however, the list of accredited suppliers will continue to grow and give a baseline confidence that the facility employs a controlled process.
3) Provide detailed requirements.
As an AM supplier, too often we receive requests to print parts with "best effort" attached to the request. Unfortunately, we may not know the part's fit, form and function as designed, and "best effort" for us may not align with "best effort" for you. While this is more easily said than done, especially when the purchasing company is new to AM, it is important to provide requirements and expectations to your supplier to help ensure that the parts meet requirements. Discuss with the printing experts their plans to meet your supplier's expectations.