Depowdering-Machine Family Handles Parts from Small to Large
November 18, 2021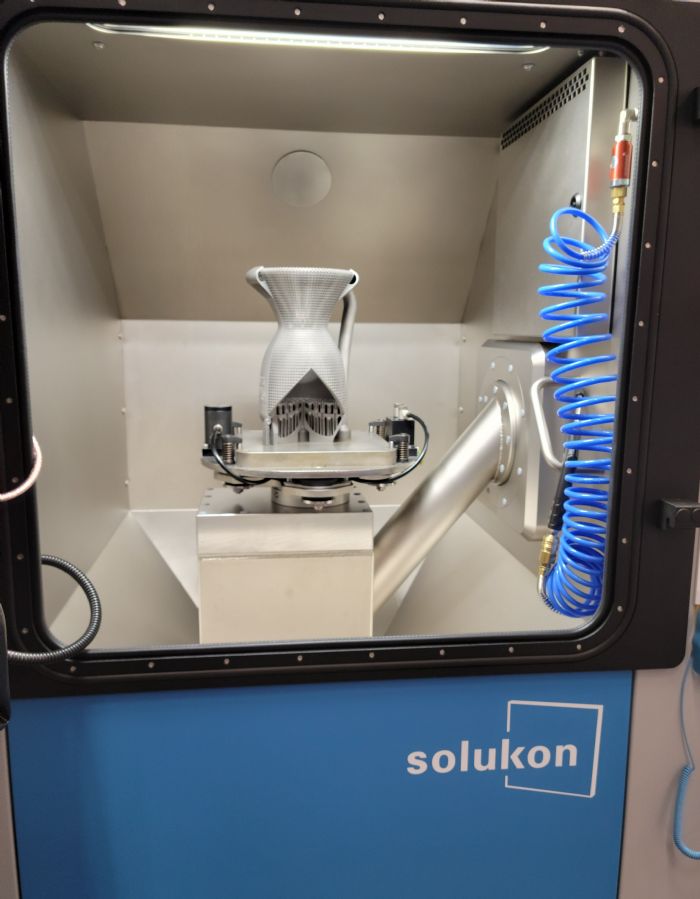 At Formnext...Solukon rolled out the SFM-AT350 (top), an advanced depowdering system for medium-sized metal parts. Its turntable features endless rotation while the horizontal axis swivels 270 deg., enabling depowdering of parts with complex internal channels and hard-to-access geometries. The machine depowders workpieces weighing to 60 kg and in sizes to 350 by 350 by 420 mm. Addition of the AT350 to the line gives four machine options for part-depowdering.
Solukon also displayed the family's largest member, the SFM-AT1000-S (bottom), which handles workpieces to 800 kg. in sizes to 600 by 600 by 1000 mm. This machine "is ideal for large and heavy parts with complex internal channels, " says Marina Haugg, marketing and public relations manager for Solukon, who described machine attributes for 3DMP at Formnext, "making it ideal for aerospace applications."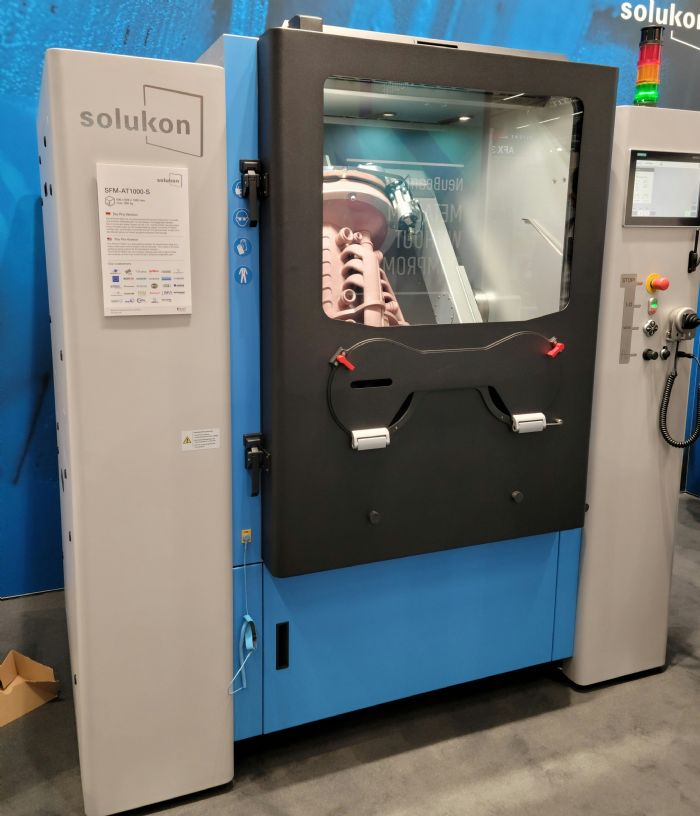 The SFM-AT1000-S features two programmable, servo-driven endless-rotating axes, enabling it to move a part along any path to aid in depowdering channels and challenging geometries.
All Solukon machines employ Smart Powder Recuperation (SPR), where programmable rotation around two axes and adjustable vibration within a protected atmosphere remove residual powder from laser-fused parts for contamination-free collection that enables reuse.
See also: Solukon Maschinenbau Gmbh
Technologies: Post Processing