Automated Depowdering for Metal Binder Jetting
July 21, 2021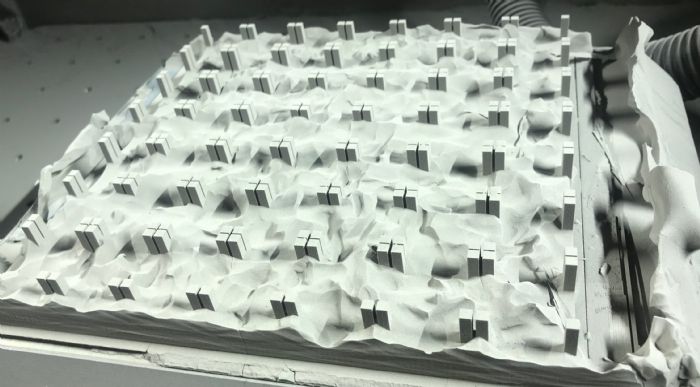 Digital Metal now offers the DPS 1000, reportedly the world's first commercial automated depowdering station for metal binder jetting, for use with the company's additive manufacturing (AM) systems. together with a complete printing system. One of the first DPS 1000 customers: Fraunhofer IAPT.
"Metal binder jetting will enhance productivity and precision while at the same time reducing costs of metal AM, which opens the door for series production," says Dr. Philipp Imgrund, head of the AM processes department at Fraunhofer, a European research organization with a mission to industrialize metal AM. "However, one major technical challenge is depowdering of the green parts, and we see a huge potential in working on automation solutions in this context."
Fraunhofer IAPT has been impressed with the DPS 1000's ability to precisely remove metal powder from most geometries of any parts, report organization officials, as the added manual cleaning option makes it possible to clean even difficult geometries after the initial program has removed most of the powder.
"With this system we can easily test multiply different powders to enhance the print quality and make more precise predictions on the shrinking of the sintering process," says Imgrund. "It convinces with its precision, and even very delicate structures can be printed."