Pure Copper Qualified for Desktop Metal Binder Jetting
January 7, 2022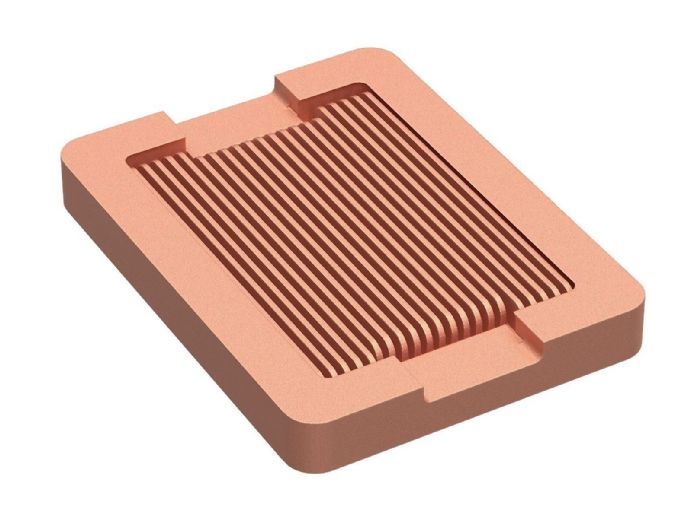 Desktop Metal announced qualification of pure copper (>95 percent) for additive manufacturing (AM) on its Production System platform. With its excellent thermal and electrical conductivity, commercially pure copper is an ideal material for applications requiring heat or electricity transfer, such as cold plates, pucks and manifolds, heat sinks, heat exchangers, and bus bars used in power-intensive electrical applications. The Production System platform leverages Desktop Metal's Single Pass Jetting (SPJ) technology, designed to achieve rapid build speeds, with the copper qualification enabling users to produce high-performance parts at scale.
"Copper has been a highly requested material from many of our customers and prospects, and has applications spanning a broad variety of industries, from thermal hardware found in air and liquid cooling systems to conformally cooled coils for transmission of high-frequency currents," explains Jonah Myerberg, Desktop Metal co-founder and chief technology officer.
Manufacturers now can print copper parts on the Production System with significant geometric complexity in a single step instead of brazing multiple conventionally produced copper components together, eliminating a time-intensive and expensive process prone to error and waste, according to company officials. With the geometric freedom enabled by binder jetting, the officials add, engineers can explore new, high-performance designs not possible with conventional manufacturing methods, such as lattice structures and conformal cooling channels.
See also: Desktop Metal, Inc.
Technologies: Other