German Manufacturer Expands Into Copper AM via Aim3D Printer
April 13, 2022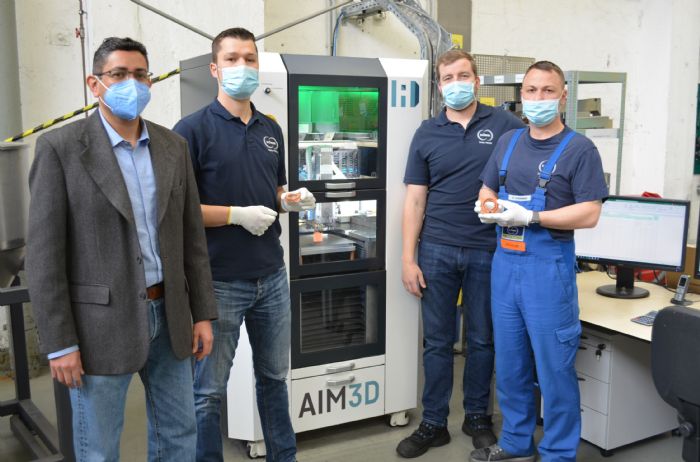 Schunk, a supplier of series-production solutions for metal-powder pressing and injection molding as well as other technologies, has expanded its expertise to include 3D metal printing at its facility in Thale, Germany.
It did this in 2020 through the acquisition of an ExAM 255 multi-material 3D printing system from Aim3D, featuring Aim3D's composite extrusion modeling (CEM) process. A development partnership between the two companies covers materials, such as copper materials and nickel-based materials; plant technology, such as extruder cooling or vacuum-clamping-table applications; and marketing and acquisition for Schunk as a supplier of 3D metal parts in batch to single-part production.
Manufacture of copper components via additive manufacturing (AM) is of strategic importance to Schunk, according to Christian Stertz, the company's project manager for systems engineering, as this market has few suppliers. The conductive material is required for certain components in the electronics industry, and also has applications for thermal management, low-loss energy transmission in other industries.
CEM, explain Aim3D officials, combines the metal injection molding (MIM) process—the use of MIM pellets—with AM process technologies, namely fused deposition modeling (FDM) and selective laser melting (SLM). The CEM process melts the plastic component of the pellets, then sinters the metal to create a part.