New Family of Binder Jetting Printers for Metal, Ceramics and Composites
March 9, 2022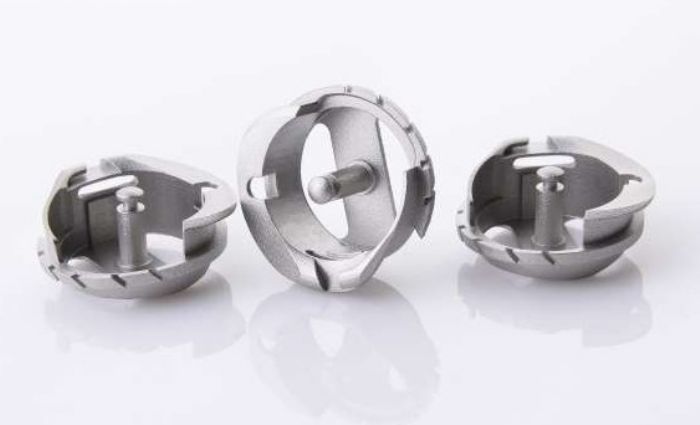 Derived from the company's acquisition of ExOne this past fall, Desktop Metal has announced introduction of its X-Series family of binder jetting 3D printing machines. The scalable 3D printers, including the InnoventX, X25Pro and X160Pro, produce parts from metals, ceramics, composites and other materials.
The machines feature industrial piezoelectric printheads and patented Triple ACT (Advanced Compaction Technology), which dispenses, spreads and compacts ultra-fine powders with tight parameter controls, according to Desktop Metal officials. Triple ACT reportedly allows these open-source materials systems to process metals, ceramics and more with high density and repeatability for functional, precision parts and tooling in a range of build areas.
With density variation across the build area, dimensional tolerances can be controlled within 1-2.5 percent on a first print run. And, when optimized for production, X-Series systems reportedly achieve dimensional tolerances of less than 1 percent routinely, while maintaining post-sintered densities from 97 to more than 99 percent for most metals.
High print-bed density and optimized binder placement all but eliminate binder bleed and overspray, according to company officials, and produce ideal edge definition, surface quality and surface finish as low as 4 µm Ra.
See also: ExOne, Desktop Metal, Inc.
Technologies: Other