ExOne, Maxxwell Motors Partner on Developing Copper Electric-Motor Windings
August 19, 2021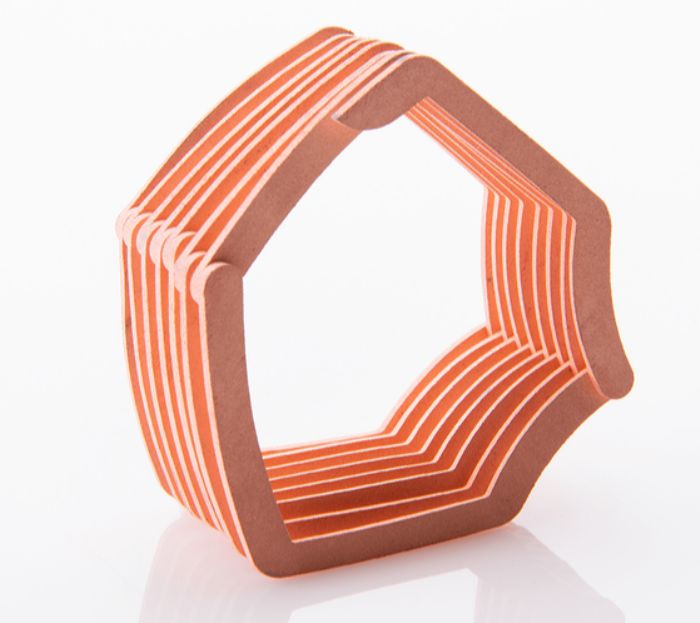 ExOne has announced collaboration with Maxxwell Motors, a Tennessee startup, on development of a unique copper-winding design for Maxxwell's axial flux electric motors. The motors would be destined for electric cars as well as heavy-duty vehicles and industrial devices.
Optimized copper windings and rotors in electric motors help enable the auto industry's transition to hybrid and pure electric-power vehicles. But current methods of manufacturing the windings, according to ExOne and Maxxwell officials, prove costly, inefficient, and limit designs in a way that also limits their performance.
For example, one of Maxxwell Motor's patented electric-motor designs features copper coils for the stator winding that fully surround the motors to conduct electricity. A standard motor design employs 36 coils in two specific areas of the design, but Maxxwell and ExOne aim to consolidate all the coils into a single 3D-printed part, saving time and money. Binder jetting winding assemblies as a monolithic piece can eliminate the need for coil wrapping, bending, tooling and welding of individual parts together.
The partnership already has proved out a new concept for binder jet 3D printing a high-efficiency design in copper that reportedly eliminates many of the above-mentioned challenges. Additional development and testing now are underway.
See also: ExOne
Technologies: Other