Desktop Metal Launches ExOne S-Max Flex 3D Printer for Creating Sand Tooling
May 13, 2022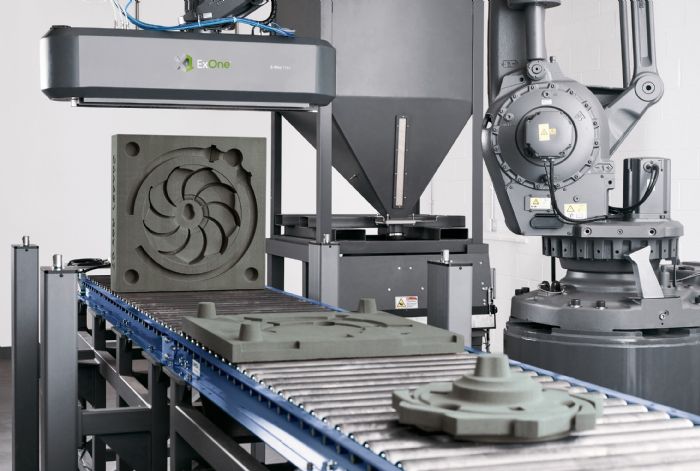 Desktop Metal has introduced the S-Max Flex--what it calls an accessible new binder jetting system--built by combining its technologies and expertise with those of its subsidiary ExOne. The machine is specifically designed to provide foundries with a robust, low-cost means of creating sand tooling for metal-casting applications.
According to Desktop Metal executives, foundries are enjoying a period of strong demand for castings, but they're struggling when it comes to finding labor. Citing data provided by the American Foundry Society, the firm says that 90 percent of surveyed foundries are therefore seeking to take advantage of this trend by making capital investments during the next year.
This is where the S-Max Flex comes in. By teaming an industrial robot with an all-new end effector, the system is able to selectively deposit binder into a 1900 by 1000 by 1000 mm telescoping build box, at a rate of up to 115 l/hr.
As a result, just like the more premium S-Max and S-Max Pro models, the Flex offers users the opportunity to reliably churn out parts while achieving a rapid return on investment. The build box itself also is available in larger volumes, up to 4700 by 1000 by 1000 mm in size, in addition to taller 1000 by 2500 by 2400 mm variants,.