Mantle Unveils Collaborations Based on its TrueShape Printing Technology
August 4, 2022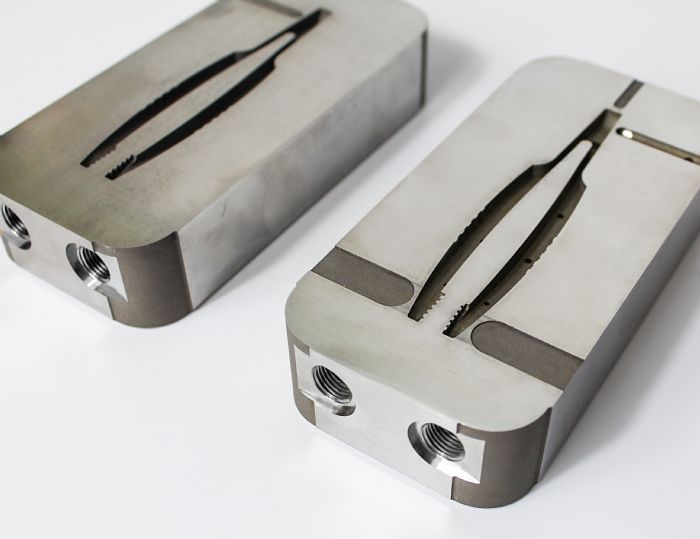 Mantle announced collaborations based on 3D-printed tooling inserts produced via the company's TrueShape metal-AM technology. This includes reported work with Westminster Tool that demonstrated the value of conformal cooling, with Wepco Plastics that demonstrated better part finishes than achievable with aluminum tooling, and with Precision Laser Technology and Craftsman Mfg. showing that Mantle's H13 material machines and welds similarly to conventional H13 tool steel.
In each collaboration, Mantle tool components printed with the company's H13 Flowable Metal Paste material showed equivalent performance to conventional H13 tool steel. Together, these studies underscore the benefits of Mantle's TrueShape technology, according to company officials, in quickly printing precision components for prototype and production tools, molds, and dies—and advancing from designs to molded parts in weeks.
Mantle's hybrid technology, additive and subtractive machining with sintering, works together with its proprietary Flowable Metal Paste in creating high-precision inserts. This singular application focus on toolmaking solutions enables Mantle to optimize the value of its technology for toolmakers, company officials report.
For example, earlier this year, Mantle teamed up with Westminster Tool, Plainfield, CT, to help them produce tooling inserts to enable quick molding of medical forceps sample parts. Westminster Tool wanted to mold the forceps from a highly glass-filled, bio-based PA11 that is focused on surgical-device applications. According to Eddie Graff, Westminster Tool manufacturing engineer, a traditional aluminum prototype tool would present difficulties in molding the material. Mantle proved a solution.