Holo Now Offering Copper, Stainless Steel and Other Alloys for its Fine-Feature Metal-AM Process
August 25, 2021
Holo has announced the availability of copper, stainless steels and other metal alloys for component production via its PureForm MicroAM process. The additive manufacturing (AM) process reportedly can produce parts with features less than 50 μm, enabling a range of applications including electrical components, jewelry, and medical and dental devices.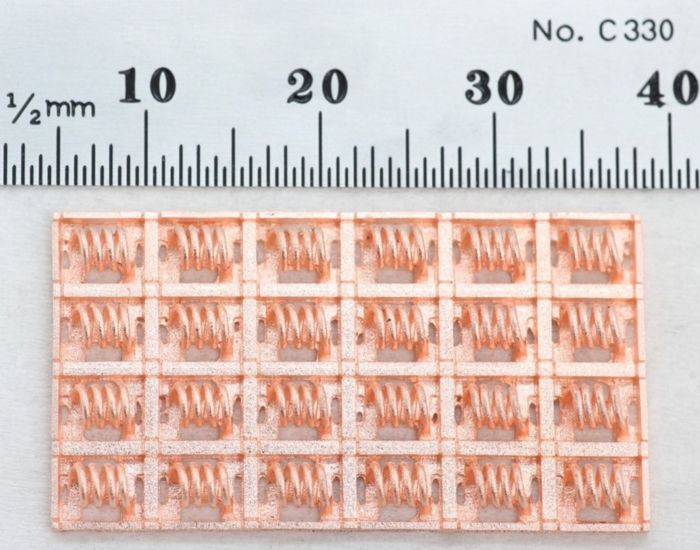 PureForm MicroAM, according to Holo officials, already has provided part solutions for the electronics industry, producing fine-featured micro-inductor coils, built with 400-µm strands, and for the high-end custom jewelry market. Other successful AM applications include stainless-steel biopsy scoops used in medical applications with sharp-point features down to 20 µm, and dental abutments with printed functional threads that hold a 200-µm pitch.
PureForm MicroAM involves the high-definition lithographic printing of PureForm materials such as those described above, as metal-polymer slurries. The result: densely packed metallic particles in a polymer matrix, with the particles debounded, followed by sintering to produce final parts.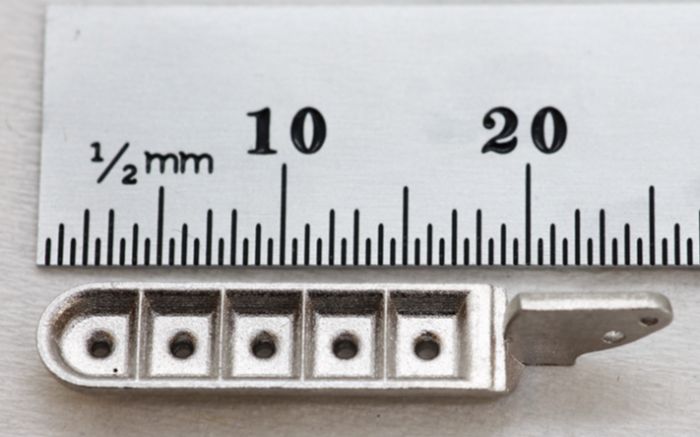 "Traditional manufacturing approaches, such as Swiss CNC, molding and casting are too costly for volume production, or cannot produce complex parts with such fine features." says Hal Zarem, Holo CEO. "PureForm MicroAM enables our customers to access parts at a lower cost and produce geometries that cannot be made any other way."
Earlier this year, Holo launched PureForm to produce high-performance pure copper parts via the PureForm MicroAM, with production ramping at Holo's 20,000-sq.-ft. production facility near San Francisco, CA. Here, the company reportedly can produce tens of thousands of parts per month.
See also: Holo, Inc.
Technologies: Non-Powder Metals