Stainless-Steel Composite Metal Filaments for FFF Printers
May 5, 2021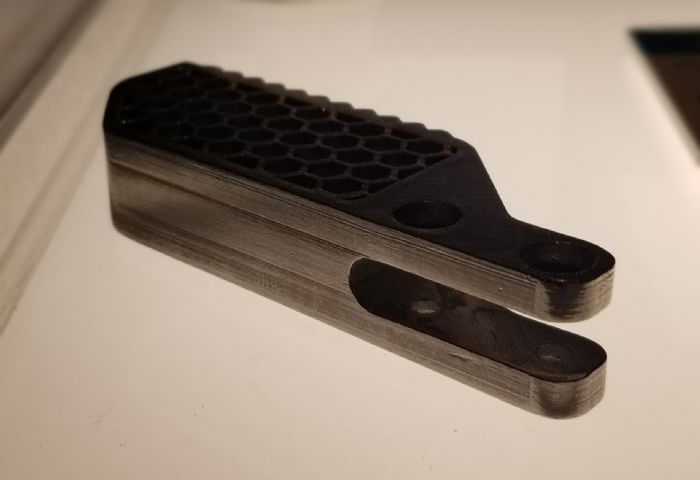 From AMUG 2021…Forward AM, a BASF 3D Printing Solutions brand, showcased a variety of materials, including Ultrafuse stainless-steel filaments for use in conventional fused filament fabrication (FFF) 3D printers. The filaments combine greater freedom of design with a lower total cost of ownership, according to company officials.
Newly introduced, Ultrafuse 17-4 PH enables FFF-printed stainless-steel parts (including the pictured part) that require high hardness and mechanical strength. This stainless steel reportedly is able to be heat treated to high levels of strength and hardness, offers good corrosion resistance, and is ideal for petrochemistry, aerospace, automotive and medical applications. Another Forward AM filament on display at AMUG, Ultrafuse 316L, features uniform particle distribution that enhances mechanical properties.
These filaments obtain their final properties through a post-printing catalytic debinding and sintering process.
See also: BASF 3D Printing Solutions
Technologies: Metal Powders, Non-Powder Metals