Complete Metal-Filament 3D Printing Lab
May 12, 2021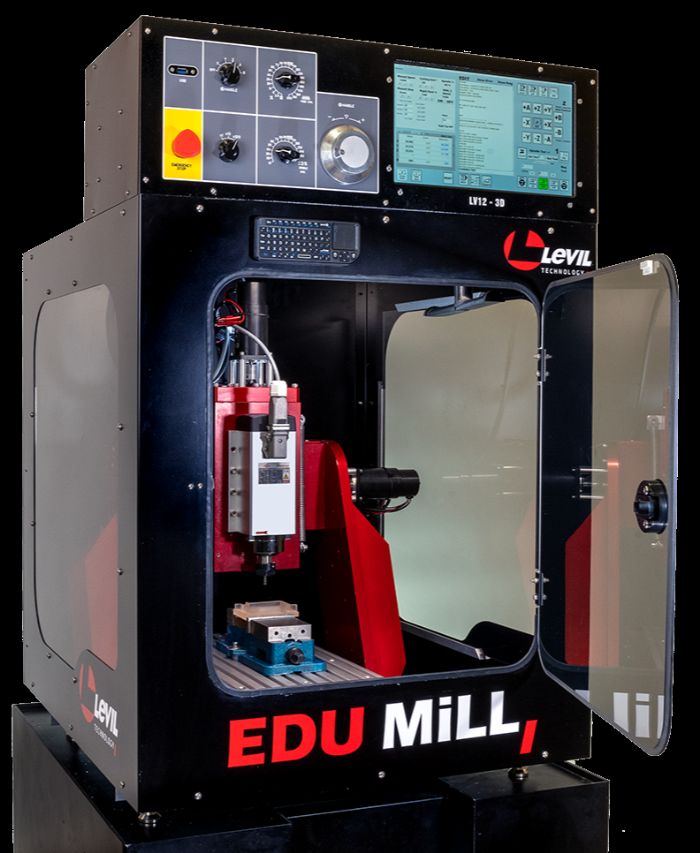 Levil Technology has announced a partnership with The Virtual Foundry and Sapphire3D to provide a turnkey solution for a complete metal additive and subtractive manufacturing lab. The complete kit includes the Levil Edu-Mill (pictured) featuring an industrial-grade dual-head 3d printer and a selection of Levil, Fanuc or Mitsubishi control; The Virtual Foundry's proprietary metal 3D printing filaments, available in a variety of materials, and Sapphire3D's safe and simple-to-use kiln.
The new lab has a variety of uses, from training and education to prototyping, R&D and production. The goal in creating this lab, according to partners: make metal 3D printing combined with CNC machining easy and affordable for schools and organizations across the United States.
Filamet metal 3D printing filaments from The Virtual Foundry reportedly are simple to print and post-process via the included hardware, and fit seamlessly within Levil Technology's compact, low-inertia Edu-Mill machines. And, Sapphire3D kilns were developed to sinter these particular metal filaments.
See also: The Virtual Foundry, Levil Technology, Sapphire3d
Technologies: Applications, Non-Powder Metals