Uniformity Labs' Stainless-Steel Powder Qualified for Desktop Metal Shop System
September 15, 2022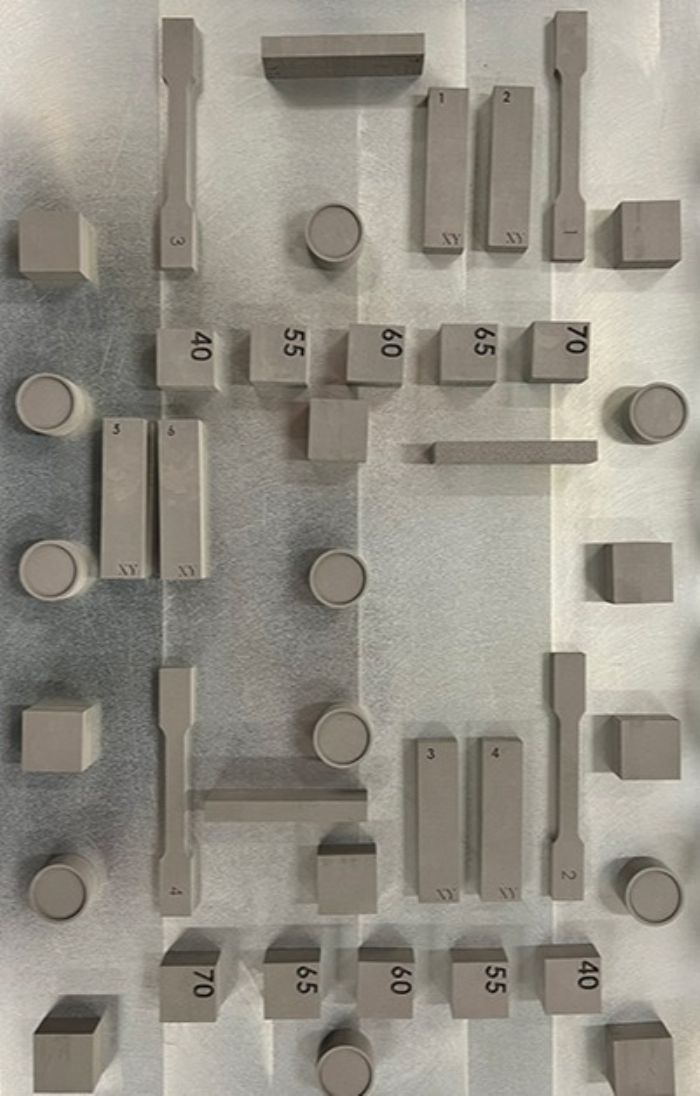 Uniformity Labs announced the availability of its ultra-low porosity 17-4PH stainless-steel powder for the Desktop Metal Shop Pro binder jetting platform. The powder reportedly delivers superior material properties as well as sintered-part geometric accuracy, process yield and print uniformity at high throughput.
A low and reportedly stable shrinkage allows for manufacture via binder jetting of large parts, to 10s of centimeters in length, with process stability reportedly enabled by the low-cohesion, low-porosity powder that repeatably spreads uniformly across the build bed. Expect reduction to 50 percent in linear shrinkage relative to competitor materials and repeatable delivery of 99-100-percent final-part density. One benefit of low shrinkage: increased printer throughput due to greater use of the build volume. And, the highly flowable powder, according to company officials, further improves throughput by allowing repeatable rapid layering, with a net throughput benefit of approximately 50 percent relative to non-Uniformity powders on comparable platforms.
17-4 PH, a martensitic precipitation-hardened stainless steel is known for corrosion resistance and high strength and hardness levels, especially when heat treated. 17-4 PH can be heat treated to various hardness and toughness levels, allowing users to customize the postsintering properties of the alloy to suit a variety of applications, such as chemical processing, manufacturing machinery and food processing.
See also: Desktop Metal, Inc., Uniformity Labs
Technologies: Metal Powders