Focusing on Tungsten for 3D-Printed Parts
November 17, 2021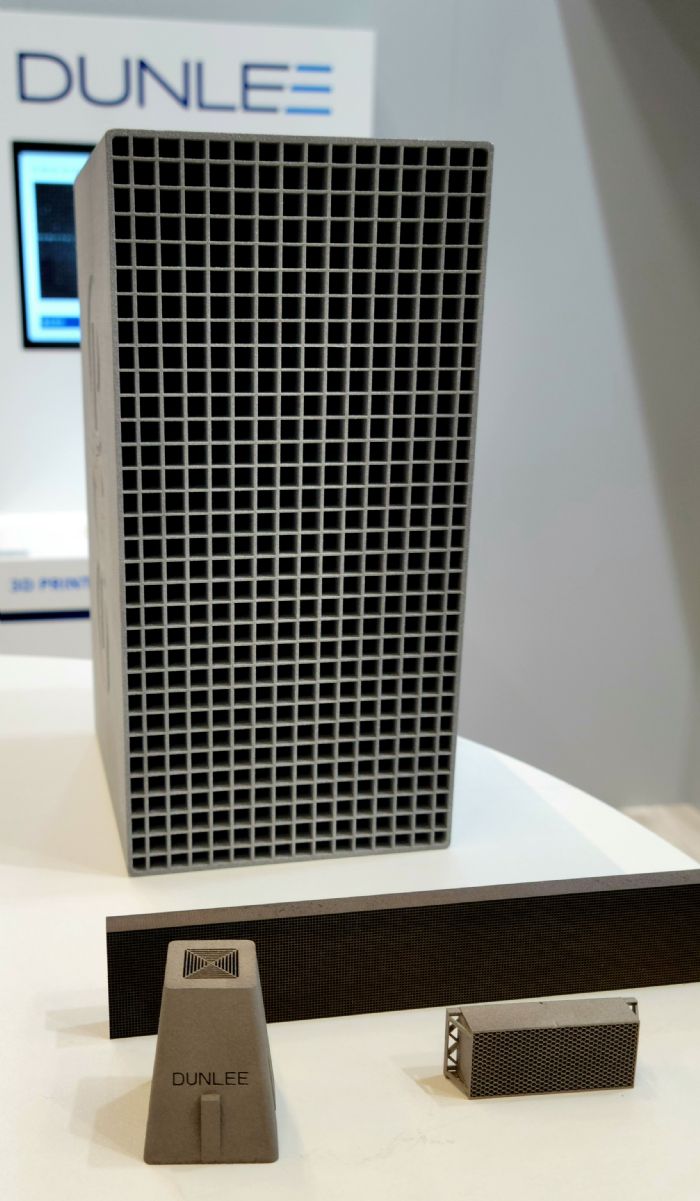 At Formnext…Dunlee outlined its capabilities in producing tungsten parts via 3D printing. The company specializes in producing tungsten parts such as the rectangular antiscatter grid shown here on the lower right. The tall object in the center of the photo is a blown-up version of the part, showing its thin-walled construction in detail. An antiscatter grid, produced for use in CT scanners, for example, limits the amount of radiation scatter that reaches a detector. Limiting scatter results in higher-resolution images. Tungsten, a refractory metal with a melting temperature surpassing 3400 F, offers properties that make it more effective in this and other applications than its close metallic cousin, molybdenum, according to Jan Philippe Grage, Dunlee business manager for 3D printing. In this case, the higher density of tungsten allows more scatter to be absorbed. Moreover, the new design possibilities afforded by 3D printing enable creation of parts that more accurately direct rays to a photodiode.
Dunlee produces these and other parts on well over 10 3D printing machines in The Netherlands, including EOS M 290 laser powder-bed machines. The company, producer of tungsten parts for medical-imaging machines, sees tungsten AM as ideal in other applications as well, according to Grage, including for scanning components in nondestructive testing, and for satellite and rocket components that must provide radiation shielding.
See also: EOS of North America, Inc.
Technologies: Metal Powders