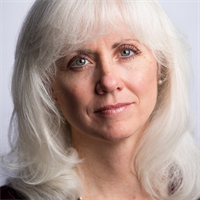 Michelle Meyer
Greg Macaluso
Assure Supply and Diversify Risk in AM Material Supply Chains
March 1, 2022
With additive manufacturing (AM) in aerospace, defense, durable medical and industrial sectors expected to grow at a compound annual rate of 20 percent through 2026, the need for access to high-volume printable powders, as well as research on performance of emerging materials, will be at a premium for some time to come. Currently, supply-chain requirements to support this growth have resulted in unscaled purchases of material for common and special materials sent directly to material OEMs. This material often is produced thousands of miles from the point of material consumption by the part manufacturer. Mix this reality with the challenges presented by COVID-era supply-chain management, and the trajectory for continued growth in the sector proves even more challenging.
In this scenario, specific challenges for 3D-printed-part OEMs include:
Rapidly escalating material costs

Longer lead times, often resulting in poorly scheduled, lumpy purchases and receipt of materials that impact part-production schedules

Poor(er) printer utilization and staff effectiveness due to not having material when needed, or having the wrong material at the wrong time

Poor(er) material turn performance, increasing obsolescence and reducing return on working capital deployed.
Challenges for material OEMs include:
Unscaled and low commonality in orders received, with these operations essentially working in a make-to-order environment

Resulting shorter production runs for materials, and loss of production efficiency

Poorly coordinated/aggregated outbound logistics and associated costs.
A proven model for alleviating these challenges—for material producers and their customers—already exists in other industries. Known as the Group Purchasing Organization (GPO) model, it can provide an answer for supply-chain management in the growing AM market.