Advances in Pure-Copper Laser Sintering
April 22, 2019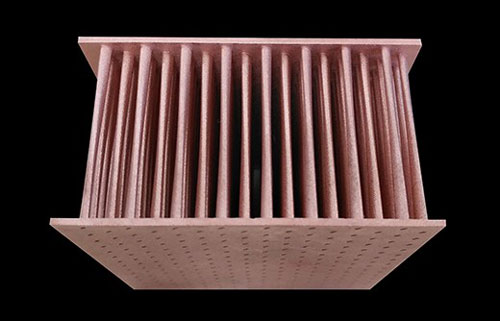 At AMUG 2019, Farsoon Technologies, on the metals side, showcased the development of its pure-copper laser-sintering process. Copper properties tend toward applications such as heat exchangers, water cooled molds and electronic components, but the vast majority of additive copper currently is based on copper alloys, not the pure metal, according to Farsoon officials, noting that many applications can be unlocked only with low-oxygen, pure copper. The difficulty in AM with pure copper: It has a high laser-reflectance rate—more than 90 percent—with standard metal laser sintering (MLS) systems. This makes it difficult for the laser to continuously and regularly melt pure copper powder, leading to issues such as interface failure and thermal cracking. In 2017, Farsoon and industrial partners began developing an advanced process to produce pure-copper additive components using Farsoon's MLS systems.
One part resulting from these collaborations: a pure-copper heat exchanger with complex spiral geometry and a wall thickness of 0.5 mm. The heat exchanger, printed as a single piece using Farsoon's MLS technology, reportedly resulted in a more efficient heat exchanger than one produced via a traditional brazing process. The lightweight design reduces weight by more than 30 percent and production costs by 35 percent, while achieving density of at least 97 percent.
All Farsoon MLS systems can provide pure-copper processing, according to company officials, as its Application R&D team has obtained appropriate scanning strategies and process parameters for pure copper, minimizing the adverse effects of high laser reflectance.
See also: Farsoon Technologies
Technologies: Metal Powders, Powder-Bed Systems