6K Additive Tour Details Expansion to Double Powder-Manufacturing Capacity
November 1, 2022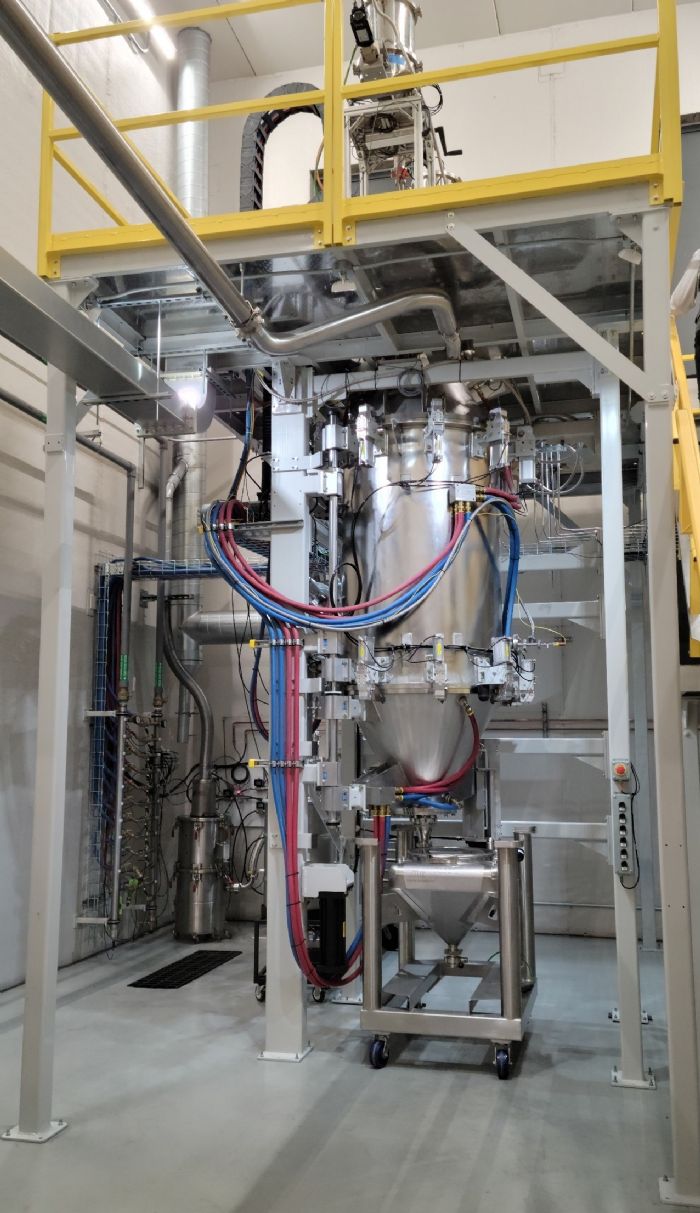 6K Additive unveiled plans to double its powder-manufacturing capacity in Burgettstown, PA, including a facility-size increase of 35,000 sq. ft. and the adding of as many as 35 employees. A division of 6K, 6K Additive offers what it describes as sustainable production of engineered materials for additive manufacturing (AM) and lithium-ion batteries via its UniMelt plasma technology.
In particular, the expansion plan includes 20,000 sq. ft. of additional powder-production capacity via four new UniMelt microwave plasma systems—two set for install in 2Q 2023 and two more later in the year—as well as the addition of a 15,000-sq.-ft. material-feedstock-preparation building. Over the last 12 months, company officials reported to 3D Metal Printing during a site tour at the end of October, 6K Additive has seen rapid growth in the demand for its nickel, titanium and refractory powders. This powder-capacity increase—to 600 metric tons upon expansion completion—is expected to help meet customers' needs for the coming 12-36 months.
Adding the feedstock preparation facility to the Burgettstown 45-acre campus provides 6K Additive with vertical integration of feedstock sizing for nickel and titanium in the same location, noted Frank Roberts, company president, and other 6K Additive management during the tour. This will help to streamline operations while providing faster delivery and, ultimately, full control and quality of the powder produced via the UniMelt technology's capability for "tunable powder production," they explained.
The Burgettstown plant currently produces powders that include nickel 718 and 625, titanium-64, stainless steel and copper, as well as capabilities to produce aluminum alloys. 6K Additive also runs two UniMelt production systems at the company's parent headquarters in North Andover, MA, producing tungsten, rhenium and niobium-based alloys for hypersonic, defense and rocket applications. 6K Additive currently boasts 170 employees across its Pennsylvania and Massachusetts locations.