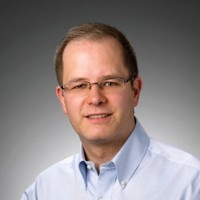 Mark Barfoot
Working Toward a Full AM-Data Ecosystem
November 11, 2020
Knowledge tends to grow exponentially, and a large base of knowledge acts as a strong foundation on which to build. The fastest way to accelerate this kind of growth is to facilitate the ability to share information, a principle demonstrated effectively with the growth and advancement of the internet.
Additive manufacturing's (AM's) many processes have been developed in a digital world and generate a large volume of data, including part-design files, build parameters and monitoring information, inspection and characterization results, and more. Ideally, we can leverage this data to create predictive models that improve these processes, and the cycle can begin again: collect data, improve, repeat.
This vision, however, can prove difficult to achieve without a well-developed data ecosystem, and currently the AM community lacks a standard approach to gather, manage and share data. But, recent efforts by the ASTM Additive Manufacturing Center of Excellence (AM CoE) have been made to identify gaps in the data ecosystem, and actions needed to address them. Earlier this year, AM CoE, in its Strategic Guide: Additive Manufacturing Data Management and Schema, outlined three key action items in a plan to develop an AM data ecosystem:
Develop a common data dictionary (CDD) to set consistent terms and relationships for AM data.

Develop a common data-exchange format (CDEF) to enable robust data sharing.

Automate data acquisition, for affordable, fast and accurate data capture.
EWI has been part of a community effort to push these initiatives forward, and we summarize the status of each initiative here.
Common Data Dictionary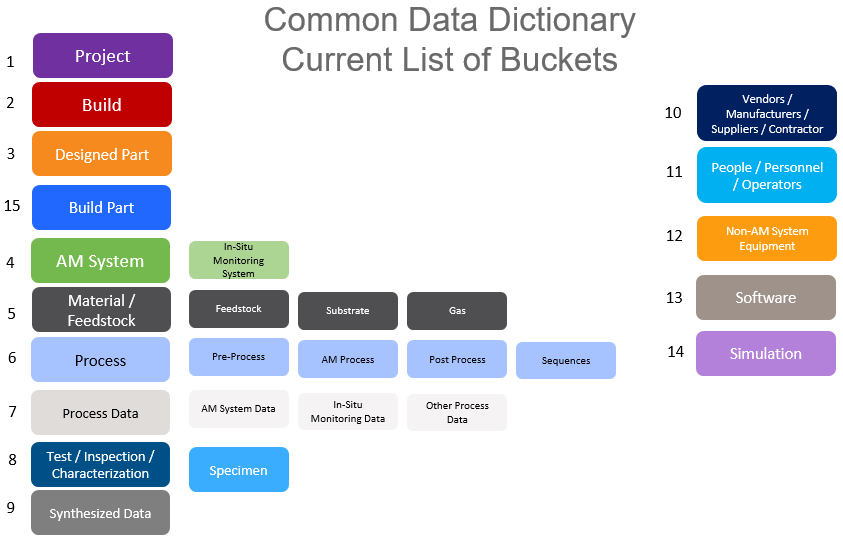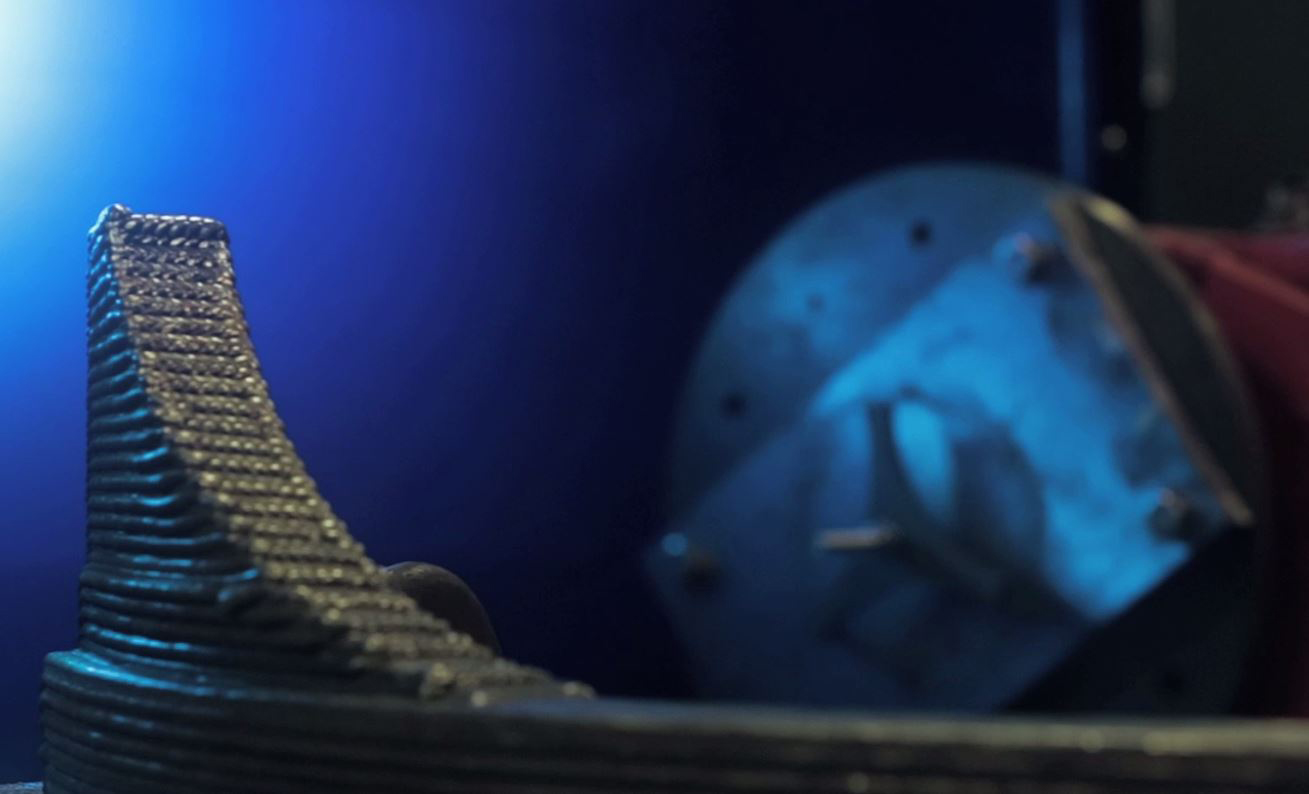 Data elements in the common data dictionary are organized into the buckets as shown on top.
The AM Data Management Working Group (AMDMWG), led by Yan Lu at the National Institute of Standards and Technology, has begun to investigate and address the shortcomings of the AM data ecosystem. Early on, the group identified a basic problem limiting the ability to share data. That is, when it comes to data, everyone does not speak the same language. Many organizations use different terms for the same concept or may use different definitions for the same term.
The AMDMWG is continuously developing the CDD to establish common terminology, definitions and relationships for AM data elements across every aspect of the AM lifecycle (see the accompanying figure). Experts across industry, academia and the government have developed and reviewed the CDD.