Pilot Apprenticeship Program the Focus of Meeting on AM Workforce Development
November 23, 2021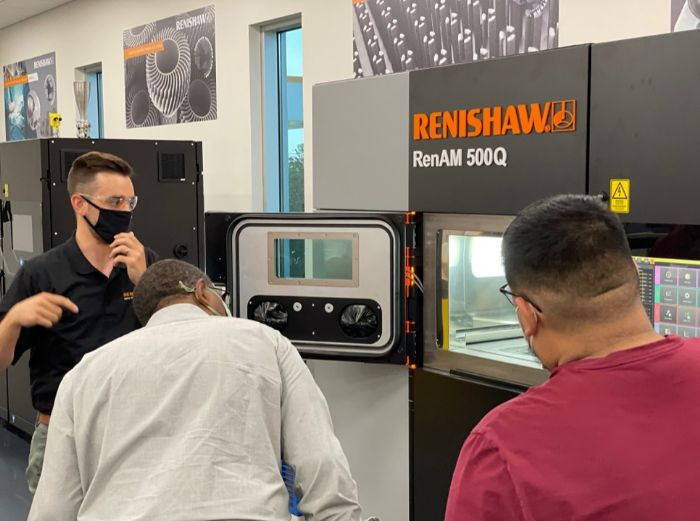 America Makes and 3Degrees, LLC, a 3D printing consulting firm, welcomed U.S. Secretary of Commerce Gina M. Raimondo to hard-technology accelerator mHub early in November for a roundtable discussion with local and national government representatives, and industry partners on workforce development in additive manufacturing (AM).
The meeting highlighted the recent completion of the pilot Advanced Manufacturing Experience (AMx) course on the West Side of Chicago. Led by 3Degrees in collaboration with the nonprofit West Side Forward, the AMx program reportedly is a first-of-its-kind immersive 3D printing apprenticeship program designed to provide the opportunity for jobs in the advanced-manufacturing sector to underserved communities.
'New-collar positions,' such as the ones created by industrial 3D printing, value technical skills over college degrees—difficult to find in today's workforce, according to 3Degrees officials, who seek to solve this problem.
"I've seen this first-hand as an entrepreneur running two companies that help large manufacturing organizations (e.g., government, aerospace, automotive) implement 3D printing technology," says Mike Vasquez, 3Degrees chief executive officer. "My clients tell me time and again that they have well-paying, benefit-eligible jobs that they cannot fill. It seems that the United States has forgotten how to train its workforce for today's jobs that do not require a college degree. On the flip side, access to finding jobs in this industry is not straightforward. Most of these companies are small (less than 100 employees), and unless you have some network or understanding of the industry, you may not know what's happening in the white, non-descript, windowless buildings on the side of the highway."