EOS Expands Online Training Program to U.S. Market
April 15, 2021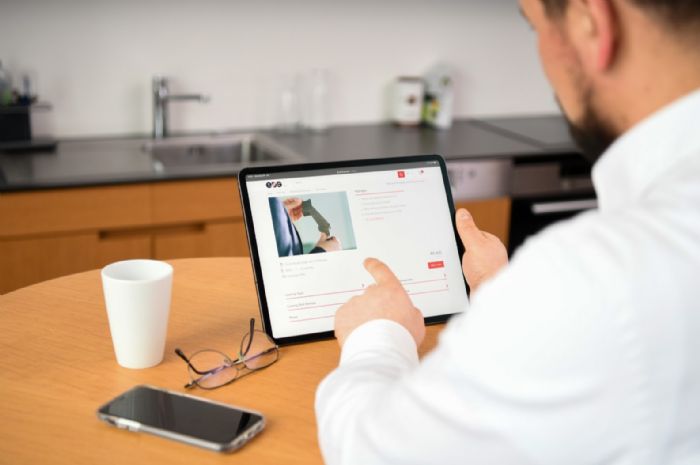 Following a successful European launch, EOS is expanding its Additive Minds Academy online training program to the U.S. market. The new Additive Minds Academy consists of a series of learning paths, supported by EOS' Additive Minds consulting team, offering additive manufacturing (AM) instruction suitable for varying skill levels.
The training program offers individual learning modules as well as more extensive learning paths to prepare engineers, designers and aspiring creators to effectively serve in various AM roles, ranging from machine operator to application specialist to production manager. Additive Manufacturing Academy customers receive training for onboarding new employees, as well as for existing employees.
Additive Minds Academy's offerings are rapidly expanding―currently consisting of more than 18 topic-based learning modules and three full courses. The full courses: AM Data Preparation Specialist Metal, focusing on improving job prep and reducing failed build; AM Application Specialist Metal, focusing on enhancing application development and reducing employee onboarding time; and AM Data Preparation Specialist Polymer, focusing on reducing training time and reducing build job determination.
Through a combination of educational videos and web-based training sessions led by EOS' trained consulting team, paired with independent learning segments, Additive Minds Academy students receive easy-to-apply learning based on real case studies, according to company officials. Participants are supervised throughout the course, receive one-on-one feedback, and are certified by the Additive Minds Academy upon completion of the program.
"We identified education as one of the biggest barriers to AM adoption, and the Additive Minds Academy online offerings really help us scale our ability to close that gap," says Gregory Hayes, senior vice president at EOS North America. "AM is a sophisticated, advanced manufacturing technique that requires understanding, practical experience and the ability to 'think AM.' These learning programs will impart the critical knowledge required for success in additive manufacturing."
See also: EOS of North America, Inc.
Technologies: Management