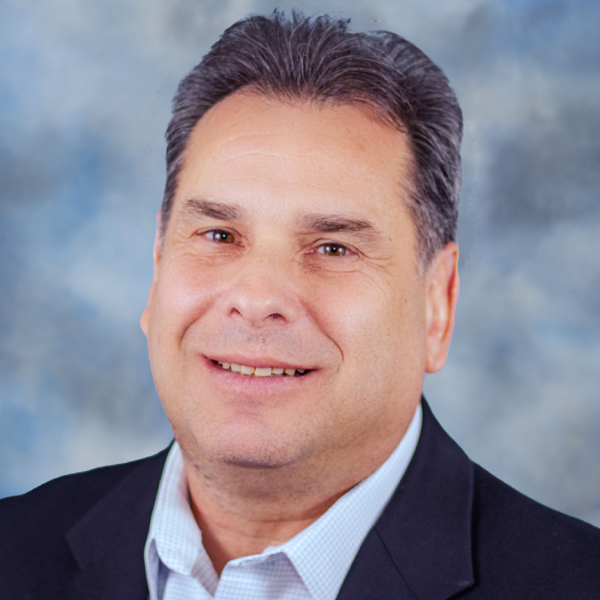 Brad Kuvin
Educated AM Customers Are the Best Customers
November 3, 2017
In 2012, management at independent, nonprofit, applied-R&D organization Concurrent Technologies Corporation (CTC), Johnstown, PA, made the strategic decision to add additive manufacturing (AM) to its list of services. The firm has a rich history in developing advanced metalworking technology—CTC opened in 1987 as Metalworking Technology Inc. (MTI), to operate the U.S. Navy ManTech National Center for Excellence in Metalworking Technology (now called the Navy Metalworking Center). Staffed with experts in materials testing, heattreating, welding and other processes, the move to metal AM seemed logical to management.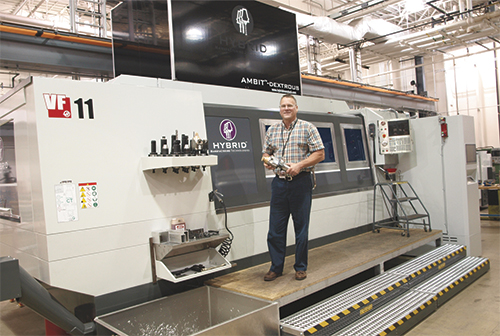 "We believe that the ability of the hybrid machine," explains Sabo, "will open many doors to new business in the repair arena, in particular of large parts." The machine features a Haas VF11 multiaxis machining center with a 10-ft. bed and dual-powder-feed arrangement, outfitted with an Ambit multitasking system (from Hybrid Manufacturing Technologies) that allows a variety of processing heads to dock to the spindle. That includes, in this case, a cladding head (shown here in Sabo's grasp) that combines a 1000-W fiber laser and a powder-feed setup.

So notes CTC executive director William Altergott, who oversees the firm's advanced engineering and manufacturing business unit, adding that CTC has built a solid team of AM specialists, joining its hundreds of engineers and scientists with expertise in design, rapid prototyping, joining, machining, etc. Leading the AM team is senior director of additive manufacturing and materials Ken Sabo, who explains the process he used to quickly get his department up and running.

"I read the 'Wohlers Report' cover to cover," says Sabo, harking back to early 2013, "and I traveled the country to learn about the various processes and equipment offerings. In 2014 we purchased our first metal-AM machine, an SLM laser powder-bed machine."

Sabo and Altergott are quick to point out, however, that their AM business unit's priority from day one involved much more than just making parts. Its goal is to support its AM customers in their efforts to make smart, informed AM-business decisions. So, before CTC ever started printing parts, it provided customers, beginning in 2008, with engineering and design support for AM components. The AM team helped them, for example, develop procedures for testing their materials and builds, seeding defects and identifying the correct nondestructive-testing techniques to find those defects.