Blisk via Eight Lasers and High-Volume Build Box
Velo3D provided an up-close look at a 21-in. blisk printed on its Sapphire XC—the latest member of the Sapphire family—which features a build chamber measuring 600 mm dia. by 550 mm tall, and eight 1-kW lasers. The booth also displayed a wide array of printed parts, including parts printed with its latest qualified metal powders, including Haynes 282, a, wrought, gamma-prime-strengthened superalloy developed for high-temperature structural applications.
MES and Workflow Software for AM, Plus AMFG-Sigma Tech. Agreement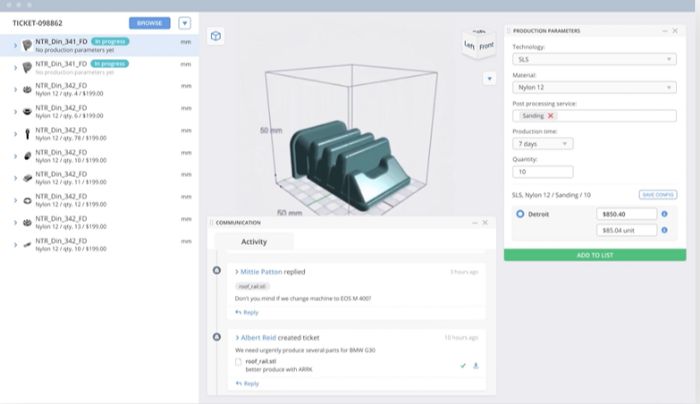 Autonomous Manufacturing (AMFG) showcased its manufacturing execution system (MES) and workflow software for AM. The complete end-to-end workflow solution forwarded by AMFG features:
Ordering portal. Users can streamline and standardize their order-management processes with a centralized order-management system and integrated communication tools.

Production scheduling. A full production suite includes auto-scheduling capability for end-part manufacturing at scale. Visibility is enabled across production sites to optimize business assets.

Machine analysis. Use actionable, data-driven insights to maximize ROI and KPI performance via integrated machine analytics and reporting tools.

Integrations. AMFG offers seamless integration to a user's existing systems such as ERP and PLM to provide for full process automation.
In related news, Sigma Additive Solutions (formerly Sigma Labs, Inc.), provider of quality-assurance software, signed an agreement with AMFG to incorporate in-situ monitoring into MES systems.
The combination reportedly allows users of the technology to automate full production workflow, including key visibility into production monitoring, with full traceability from powder to part; move toward automated part and process qualification; view data in real-time, with the ability to dive deep into analytics feed; capture data to support simulation, material properties prediction and final pedigree, and key quality assurance checks to decrease post inspection needs; and provide data connectivity and integrity throughout the manufacturing process no matter the equipment environment.
At AMUG, Jacob Brunsberg, president and COO of Sigma Additive Solutions, and Sven Hinrichs, head of technology consulting at AMFG, presented details of the joint solution, discussing the criticality of actionable data insights and how to employ data in meaningful ways such as pedigree of part and material properties, final quality assurance, and refining the build process. The ultimate goal, they said, is improving manufacturing OEE and ultimately shortening time to qualification for related components.
Machine-Learning Engine Quickly Dials In on Ideal Aerospace Heat-Exchanger Material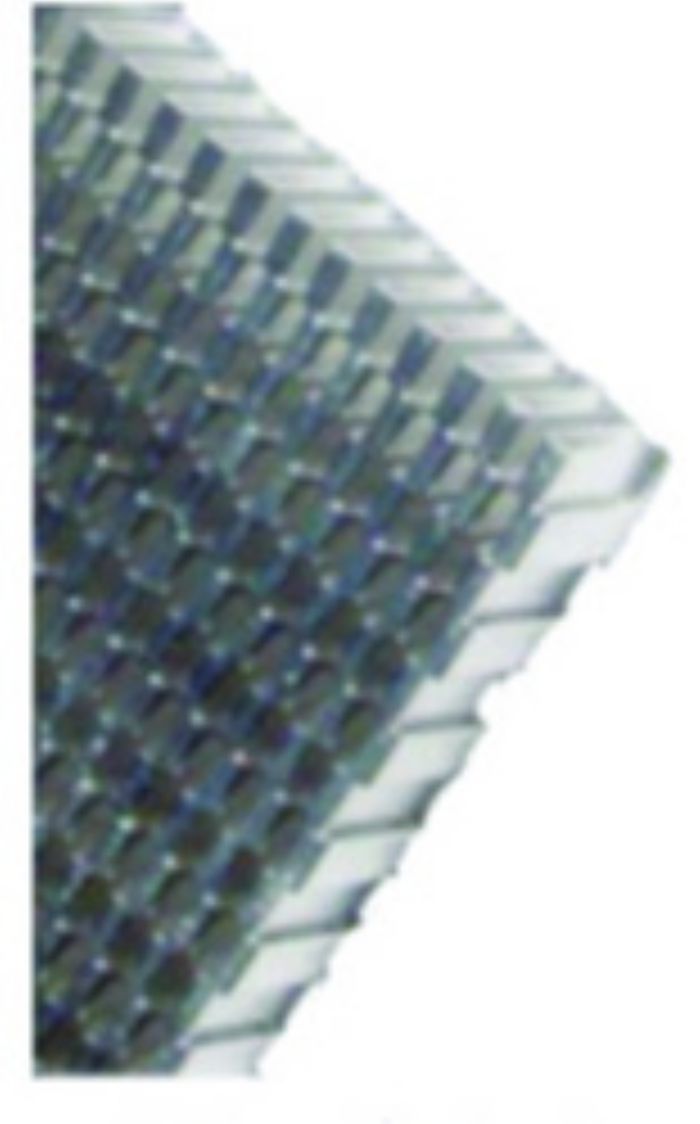 Intellegens, a developer of machine-learning (ML) technology for use in AM simulation and process software, and available to software providers, machine builders and end users, featured its Alchemite ML engine.
Highlighting Alchemite's capabilities, a case study where Intellegens and its Alchemite ML tool, in collaboration with GKN Aerospace, sought a titanium-alloy composition with the highest thermal conductivity possible without diminishing mechanical properties. The composition would be proved out at the ATI Boeing Accelerator, a 3-mo. accelerator for startups seeking to build solutions applicable to the UK aerospace industry. The team attained such a combination, typically a 2-yr. material-design process, within the 3-mo. timeframe.
The team sought a viable titanium alloy of AM of heat exchangers—critical components in aerospace applications. Not only must the heat exchangers be intricately shaped to perform efficiently, but also must be robust enough to serve as structural components. Current materials, the team determined, did not meet the needed combination of high thermal conductivity, strength and suitability for AM.
Intellegens used Alchemite deep-learning methods to work closely with GKN Aerospace to analyze all available titanium alloy data. The team considered 20 physical properties across 256 historical alloys to generate an ML model of properties of interest. The team then ran Alchemite optimization for high thermal conductivity and strength, arriving at a proposed alloy comprised of titanium with additives of 3-percent vanadium, 1.9-percent molybdenum, 1.5-percent iron and smaller amounts of nickel (0.31 percent), palladium (0.13 percent) and ruthenium (0.14 percent). The program predicted this material to achieve the required thermal conductivity and ultimate tensile strength.
GKN material experts reasoned that high palladium costs could limit potential applications, so the team leveraged Alchemite's ability to perform virtual experiments to consider whether an alloy with no palladium could still meet strength requirements with minimal sacrifice of thermal conductivity. The results were obtained in seconds where other experiments would take a day, according to Intellegens officials. The crucial role of palladium in boosting thermal conductivity was affirmed.
Alchemite reduced a typical 2-yr. material-design process to 3 mo., confirmed team leaders. This project reportedly also can be applied to consider other possible materials as heat-exchanger ingredients. And, experimental data can be added to Alchemite to continually improve the model and visualize the implications of process-parameter modifications, thanks to the engine's ML capability, note Intellegens officials.
Wide Material Portfolio in Showcase of AM Parts
Desktop Metal showcased a collection of more than 300 3D-printed production parts across a wide portfolio of materials, including metals, polymers, elastomers, ceramics, composites and even upcycled wood. One highlight was a hydraulic valve, binder-jet printed in steel by Desktop Metal's Aidro brand that delivered a 60-percent weight reduction along with improved performance.
New PostProcess Platform Eases Automated Post-Processing and Connects to Full AM Production Process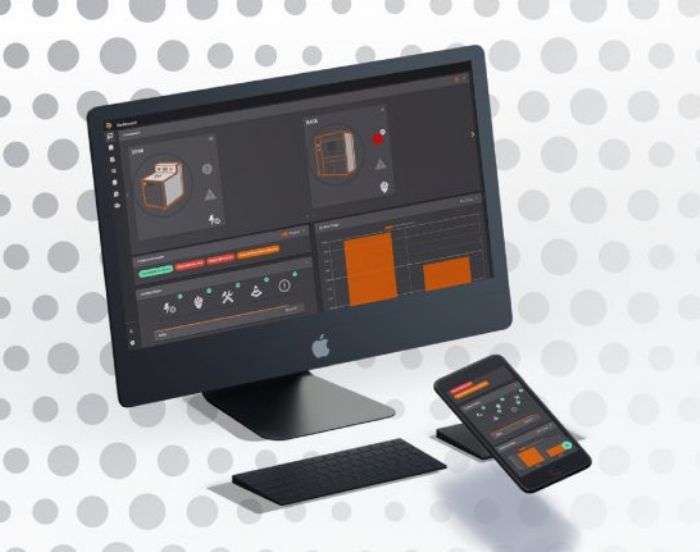 PostProcess Technologies released its Connect3D AM platform, designed to more easily automate post-processing and connect to a user's full AM production system. The platform, available as an annual subscription service, is the latest addition to the company's full-stack solution of hardware, chemistry and software, and complements PostProcess' current AutoMat3D software application.
Connect3D addresses long-standing gaps in the post-printing market, according to company officials, and applies artificial-intelligence and IoT capabilities to automatically generate optimized recipes for unique, part-specific requirements.
The platform reportedly integrates with factory automation systems to support initiatives that automate lights-out manufacturing for high-scale part production. Its open-architecture design includes public APIs to unify the additive digital thread and interoperate with third-party software applications across the additive workflow, such as MES solutions, print management software and CAD applications.
Connect3D features include:
Intuitive presentation of alerts and alarms for real-time operations management and access to historical information

Planning and scheduling features for efficient operation

Remote monitoring for anytime-anywhere visibility to system status and supervisory management and control

Notification services over text or email

Enterprise-grade features such as role-based user administration, efficient license management and robust security.
"Connect3D sets the stage for the industry's next step-function advancement in AM," says Rich Caplow, PostProcess vice president of product. "Today in AM, data are captured and connected in the design and printing phases, but the digital thread for a 3D part is cut off prior to its final finished stage. Connect3D links the finishing, or post-printing stage, to the part's digital thread to unify the complete workflow."
New Spee3d Machine Part of EWI's New Cold Spray Center of Excellence
EWI has established a center of excellence at its Buffalo, NY, facility (Buffalo Machine Works) to unlock the potential of cold spray—a solid-state, supersonic particle-deposition process—and mature it into a more reliable, repeatable and more-cost-effective capability, according to EWI officials. Recently delivered to outfit the new center: a WarpSpee3d cold spray unit from Spee3d.
The goal of EWI's cold spray initiative: advance the knowledge and capability within the field to facilitate and accelerate the successful application of cold spray technology across manufacturing industries.
Cold spray represents one of the fastest metal-AM production techniques available, providing a method for applying unique coatings and making repairs with similar or dissimilar metals. It eliminates heat affected zones and can be used on heat-sensitive materials, and reportedly is an environmentally friendly process, particularly when compared to electroplating.
"By leveraging our engineering expertise, cutting-edge resources and technologies, as well as our partner network," offer EWI officials, "the cold spray center will serve as an unbiased hub of innovation that is unmatched in the commercial world, driving and supporting adoption of this promising technology."
Along with cold spray technology from Spee3d, the center will incorporate systems from VRC Metal Systems and Centerline SST.
Uniformity Labs Delivers Low-Porosity 316L and 17-4 PH Powders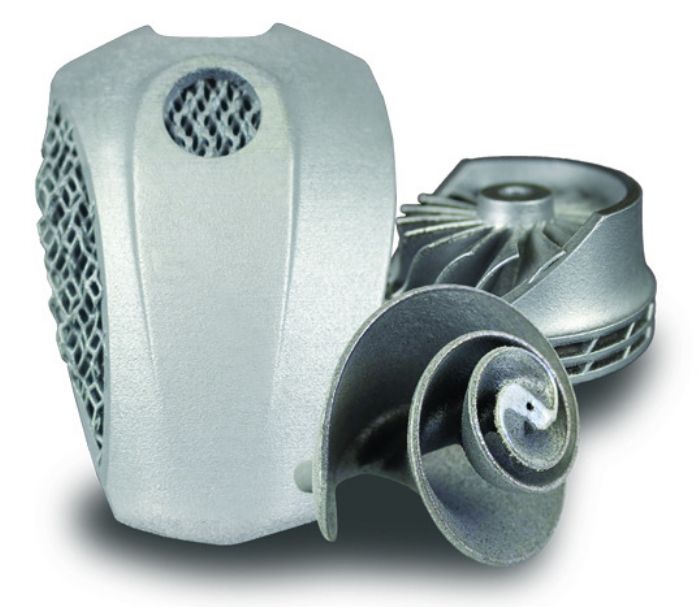 Uniformity Labs announced availability of its ultra-low porosity 316L and 17-4 PH stainless-steel powders, a high-throughput feedstock that exhibits best-in-class material properties, according to company officials, who note that the powders and optimized print processes were previously used successfully to create various parts in various industries.
These powders reportedly exhibit tap densities to 85 percent and melt to produce parts averaging densities greater than 99.95 percent. Uniformity parameters for 316L and 17-4 PH stainless steels at 50- and 60-µm layer thickness, respectively, reportedly achieve production build rates as much as three times faster for typical complex-geometry additive parts as compared to other high-speed comparable-layer-thickness builds conducted on the same printers with standard powders and comparable finished-part density.
Uniformity expects to release 60- and 90-µm parameters soon that reportedly demonstrate even greater production throughput with comparable mechanical properties.
Report: Sustainability Challenges in EV Production
Between AMUG and RAPID + TCT, Hexagon's Manufacturing Intelligence division released a comprehensive report, Recharging the Automotive Market, exploring sustainability and other challenges for the electric-vehicle (EV) industry, which relies heavily on advanced technologies, including AM and intelligent manufacturing. The free report draws from original research conducted with Wards Intelligence and Informa Tech Automotive Group and surveyed 416 emobility design and manufacturing decision-makers across the global automotive supply chain. The full results of the research are presented in the paper, as well as current efforts to define and eliminate roadblocks hindering the transition to EVs. Additionally, the report forecasts where the industry is headed in the next two decades. Also covered are smart manufacturing strategies being employed to advance product development, a key area of focus for Hexagon, which estimates that its technology touches 95 percent of all cars produced every year.
Among its findings, the report states that only 38 percent of automakers are increasing their investment in more sustainable EV designs. At this point in the EV evolution, companies are hitting other obstacles in achieving greener EVs. Most carmakers (56 percent) identify a lack of alternatives to rare-earth metals for batteries as the major barrier. Half also are concerned about the lack of recyclable battery materials, closely followed by the lack of recycling programs and infrastructure (47 percent).
"The research reflects a welcome recognition by the auto industry that sustainability involves more than merely reducing road emissions, revealing an understanding of the whole-lifecycle manufacturing and material impact of vehicles," states Ignazio Dentici, vice president-global emobility industry for Hexagon's Manufacturing Intelligence division, "To deliver on the promise of a net-zero automotive industry while balancing consumer demands, intelligent data-driven manufacturing processes must be embraced to support the development of sustainable solutions for every vehicle part, as well as creating recyclable cars. We can only reduce demand for energy and materials in the coming years by designing for a circular economy—from factory to consumer and beyond."
Get the report at emobility.hexagonmi.com/recharging-the-automotive-market.
Mantle Unveils Collaborations Based on its TrueShape Printing Technology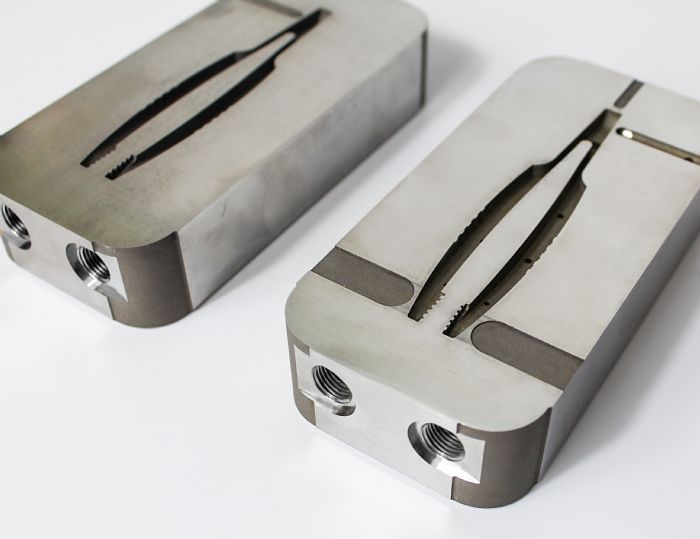 Mantle announced collaborations based on 3D-printed tooling inserts produced via the company's TrueShape metal-AM technology. This includes reported work with Westminster Tool that demonstrated the value of conformal cooling, with Wepco Plastics that demonstrated better part finishes than achievable with aluminum tooling, and with Precision Laser Technology and Craftsman Mfg. showing that Mantle's H13 material machines and welds similarly to conventional H13 tool steel.
In each collaboration, Mantle tool components printed with the company's H13 Flowable Metal Paste material showed equivalent performance to conventional H13 tool steel. Together, these studies underscore the benefits of Mantle's TrueShape technology, according to company officials, in quickly printing precision components for prototype and production tools, molds, and dies—and advancing from designs to molded parts in weeks.
Mantle's hybrid technology, additive and subtractive machining with sintering, works together with its proprietary Flowable Metal Paste in creating high-precision inserts. This singular application focus on toolmaking solutions enables Mantle to optimize the value of its technology for toolmakers, company officials report.
For example, earlier this year Mantle teamed with Westminster Tool, Plainfield, CT, to help produce tooling inserts to enable quick molding of medical forceps sample parts. Westminster Tool wanted to mold the forceps from a highly glass-filled, bio-based PA11 that is focused on surgical-device applications. According to Eddie Graff, Westminster Tool manufacturing engineer, a traditional aluminum prototype tool would present difficulties in molding the material. Mantle provided a solution.
Graff designed the tool inserts to include conformal cooling channels.
"These are more effective at controlling the cavity temperature, which is critical to molding this particular material," he says. Mantle then printed the inserts in 86 hr. "In the end," Graff offers, "it took us three weeks to go from design to FOT, quality medical parts on a prototype tool."
Mantle's metal-AM inserts (pictured) held a tolerance of ±0.0015, and because they were made with H13 steel, they allowed Westminster to add a subgate to allow molding of thousands of parts without the risk of gate erosion.
Markforged Forges Partnership with Methods 3D
Markforged announced its partnership with Methods 3D, enabling Methods 3D to provide sales, service and support for the Markforged line of 3D printers. The partnership also will allow the Methods Machine Tools automation group to design, integrate and provide AM solutions for its CNC-machining automation systems, developing and printing end-of-arm tooling components for robots, jigs and fixtures.
EOS North America to Open SoCal AM Innovation Center This Fall
Heading into RAPID + TCT, EOS North America announced plans to open an AM Innovation Center this fall in the Los Angeles/Long Beach area of Southern California, dedicated to AM training, engineering and customer support. The regional center is part of a $15 million-plus investment by EOS North America to support aerospace, space, medical and consumer goods markets.
The new center will support EOS customers through a team of application engineers and service technicians, and other customer-support resources, and will serve as a hub featuring some of EOS' latest metal and polymer 3D printing technology, including customized machines from AMCM and pre-release systems and software, according to company officials.
"The SoCal area is a hotbed for several flourishing industries that rely on our technology for their 3D-printed applications," says Glynn Fletcher, EOS North America president. "We recognize the importance of working very closely with these key customers and will now be positioned right on their doorstep."
Customer training and education, application development, benchmark builds, and production strategy will be the focus of the new EOS Innovation Center.
"Innovation does not come from technology alone; it comes from learning how to successfully apply it," says Dr. Gregory Hayes, EOS North America senior vice president of applied engineering. "The new LA-area facility brings all of the necessary elements into the region, making it easier to help our customers achieve their goals and grow their AM programs." 3DMP
See also: Hexagon Manufacturing Intelligence, EOS of North America, Inc., Desktop Metal, Inc., Sigma Additive Solutions, PostProcess Technologies
Technologies: Management