The programming doesn't stop there. Through AMUG's Innovators Award, Distinguished INnovator Operators (DINO) Awards and Technical Competition, excellence in applying AM and contributions to the industry will be recognized. Note that AMUG attendees have until March 27 to enter their unique AM projects in the Technical Competition, which provides the opportunity to learn about new applications and techniques, and make new connections. AMUG attendees choose the winner of this competition's Members Choice Award, with a panel of DINO judges selecting Advanced Finishing and Advanced Concepts winners.
The program also highlights recipients of AMUG's Guy E. Bourdeau and Randy Stevens scholarships. And, the five-day event also includes an offsite dinner gathering, networking receptions and catered meals—with opportunities all throughout for networking and knowledge-sharing.
"AMUG builds the program for the conference, but our attendees make the experience unique and beneficial," says Carl Dekker, AMUG president. "On the surface, it may look like any other conference, and many first-time attendees expect that to be the case. But when they engage in conversations that dive deep with unvarnished truths, they have an 'ah-ha' moment that places the AMUG Conference on a completely different level. The depth of free-flowing information that is exchanged is what motivates individuals to return year after year."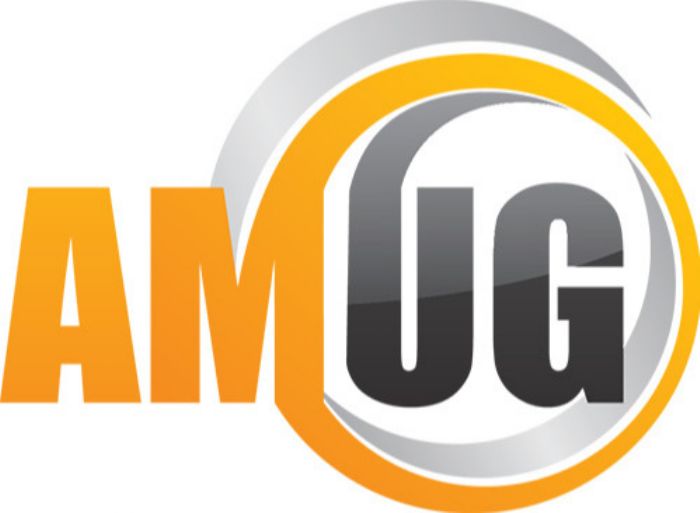 Conference Details
ASTM Course
Saturday, April 2: 8 a.m.-5 p.m.
Sunday, April 3: 8 a.m.-3 p.m.
SME Course
Sunday, April 3: 7:30 a.m.-3 p.m.
DMG Mori Tour
Sunday, April 3: 10 a.m.-2:30 p.m.
AMUGexpo
Sunday, April 3: 4-10 p.m.
Monday, April 4: 10 a.m.-2:30 p.m., 6-10 p.m.
AMUG Conference
Monday, April 4: 8 a.m.-5:30 p.m.
Tuesday, April 5: 8 a.m.-4 p.m.; Offsite Dinner 5-10 p.m.
Wednesday, April 6: 8:30 a.m.-5:30 p.m.; Onsite Roaring '20s Dinner 6-10 p.m.
Thursday, April 7: 8:30 a.m.-5:30 p.m.; Onsite Dinner 6-10 p.m.
For 2022 AMUG Conference details and registration access, visit www.amug.com.
Auto-Focused Keynote Lineup
Kevin Czinger, founder, lead inventor and chief executive officer of Divergent 3D and Czinger Vehicles, and Ellen Lee, technical leader of AM research at Ford Motor Co., will take the AMUG Conference stage as keynote speakers to discuss innovations and change in the automotive sector.
On Tuesday, April 5, Czinger shares how he founded Divergent 3D in 2013 to rethink how vehicles are produced at scale, using a clean-slate, system-level approach to digital manufacturing. This approach has been demonstrated successfully by Divergent's captive product company, Czinger Vehicles, and Divergent 3D is partnering with several major, unnamed automotive OEMs to refine serial production using AM at scale.
At the core of Divergent 3D's solution and a central point for the keynote presentation is DAPS (Divergent Adaptive Production System), a system-level solution that delivers multi-objective, optimized designs; purpose-designed materials; toolless AM; and automated, fixture-less assembly.
On Thursday, April 7, Lee, who has spent her entire 23-yr. career at Ford, presents Automotive Manufacturing to Additive Manufacturing: From History to the Future of Mobility. Lee will share how key events and needs in the history of mobility have influenced the development and advancement of the modern manufacturing industry, such as the moving assembly line, development of new materials and creation of new technologies. Building on that insight, Lee discusses the continued drive for innovation in new aspects, such as mass customization, decentralized supply chains and digital manufacturing—and how AM will play a critical role in meeting those needs.
Innovators Showcase: Andy Christensen
Rounding out the featured stage presentations at the conference are the AMUG Opening Address by Dekker and Insights and Highlights by Todd Grimm, president of T.A. Grimm & Associates, Inc., who details AM-technology introductions—both on Monday, April 4. Last but certainly not least, the Innovators Showcase on Wednesday, April 6, features Christensen, who has focused his entire career on developing and expanding AM medical applications.
Founding Medical Modeling Inc., a Golden, CO, medical device-focused 3D-printing service bureau, in 2000, he served as its president through 2014. During Christensen's tenure, the company worked closely with surgeons and medical-device manufacturers to create toolsets in the areas of patient-specific anatomic modeling, virtual surgical planning, personalized surgical guides/implants and application of metal 3D printing to orthopedic implants. Medical Modeling, working as a contract manufacturer, produced the very first FDA-cleared titanium implants in both the orthopedic and spine spaces. In 2014, 3D Systems acquired the company.
Today, Christensen serves as chair of the Radiological Society of North America 3D Printing Special Interest Group, as an associate editor for 3D Printing in Medicine, and as an adjunct professor in the Department of Radiology at the University of Cincinnati.
These keynotes and featured presentations will kickstart each day of the conference.
PreConference Learning and Tour
AMUG preconference offerings include a tour of the DMG Mori facility in Chicago, including an in-depth look at the company's AM process chain. Also, tour attendees can eye its Lasertec powder-nozzle directed-energy-deposition and powder-bed laser-melting AM systems paired with five-axis CNC technology and automation. The tour is free for conference attendees, but space is limited.
ASTM offers its two-day certificate course, Establishing an Additive Manufacturing Facility for Critical Part Production, on Saturday, April 2, and Sunday, April 3. The course provides both seasoned AM professionals and novices with all requirements for updating existing facilities or starting new businesses for manufacturing safety-critical parts using the laser powder-bed AM process.
SME will conduct its Certified Additive Manufacturing–Fundamentals (CAM-F) review course with an exam on Sunday, April 3, from 7:30 a.m. to 3 p.m. The course outline is aligned with the Additive Manufacturing Body of Knowledge, outlining the current state of knowledge in AM, as well as areas that have been identified as important by a range of AM professionals. Completing the course and passing the exam allows individuals to add the CAM-F designation to their credentials.
Note that AMUG Conference registration does not cover the courses' fees—get details and register for each separately through the AMUG website, www.amug.com.
See you in Chicago! 3DMP
Technologies: Management