Full Wire-Arc AM System for Production of Medium and Large Parts
March 10, 2022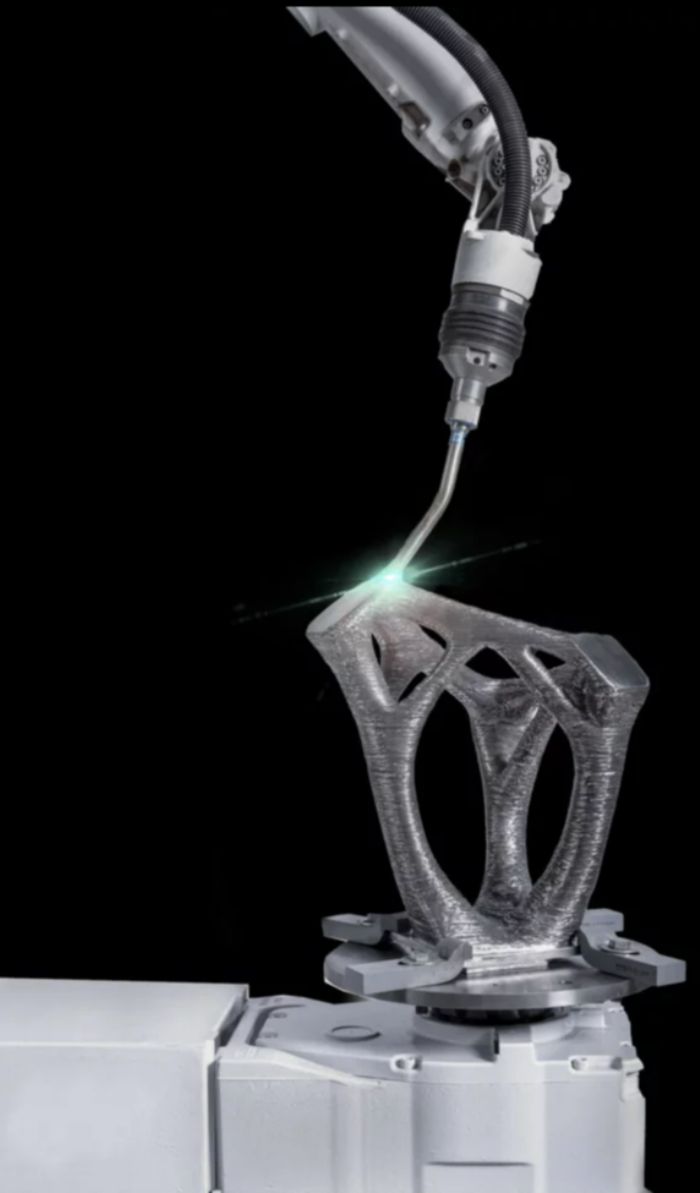 The M1, showcased by MX3D at Formnext last fall, is a full wire-arc AM (WAAM) system that deposits metal layer by layer to create medium to large parts. The M1 includes an eight-axis ABB robotic WAAM setup to enable complex prints, a multi-transfer gas-metal-arc-welding power source for flexible print procedures, a WAAM-dedicated MX3D control system and MX3D's Metal XL workflow software to seamlessly navigate from design to print.
Through the use of dynamic sensors, the control system provides continuous process monitoring and control, supporting operators with feedback, high-resolution data logging and advanced insights into the AM process, according to company officials.
The system boasts successes in the field, including a joint project with Takenaka Corp., a Japanese construction company, where the M1 was tasked with producing duplex stainless-steel structural connectors. Effectiveness on this project has led Shimoda Iron Works in Japan to purchase the M1 for inhouse WAAM.