Mantle Adds Funding, Cites Growth in its Hybrid Process for Tooling
October 12, 2021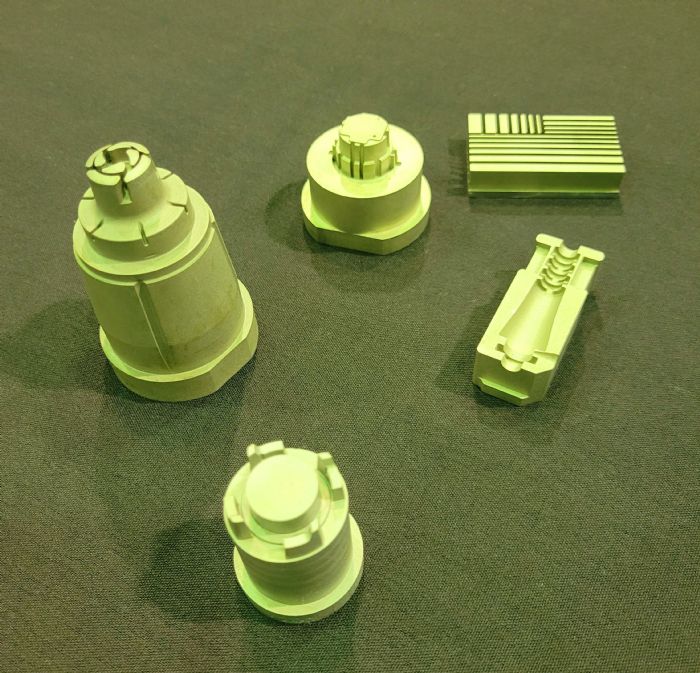 At RAPID + TCT…We met with Mantle officials, as the company, which earlier this year debuted its TrueShape hybrid manufacturing process targeting the tooling market, announced $25 million in Series B funding. This funding round, led by Fine Structure Ventures and including Foundation Capital, Hypertherm Ventures, Future Shape, 11.2 Capital and Corazon Capital, brings the total amount raised by Mantle to $41.5 million. Mantle will use the new financing to increase its hardware, software, materials-science and manufacturing teams to accelerate the development and installation of its first commercial systems in early 2022.
At RAPID + TCT, Ted Sorom, Mantle cofounder and chief executive officer, and Paul DiLaura, chief commercial officer, offered that more than 1 million end-use parts to-date have been produced with tooling made via Mantle's technology. The company focuses on TrueShape to tackle the traditionally time-consuming and expensive task of tooling production, and reduce this bottleneck in the manufacturing environment.
TrueShape combines AM and subtractive finishing in a single, hybrid 3D printing process that employs metal-alloy pastes to produce high-hardness steels. These steels meet or exceed demanding tooling requirements while the TrueShape process yields superior accuracy and surface finish, Sorom and DiLaura explain. TrueShape technology includes multiple tool-steel materials, custom printing hardware and a user-friendly software suite to deliver toolmakers a complete production-grade tooling solution. These tools, made from high-hardness steel through a multi-step process that includes programming, cutting and finishing, often take months to produce, and at high cost. Mantle's process, enabling creation of tight-tolerance features, reportedly only takes days, enabling companies deploy new tools within a few weeks while significantly cutting costs.
"Most of the products we use every day are manufactured using the types of tools that Mantle prints," Sorom says. "Our investors and customers are excited about the evolutionary and revolutionary nature of Mantle's unique approach."
Recent customer successes cited by Mantle include Tessy Plastics, a global contract manufacturer specializing in injection molding and custom automated-assembly solutions. Tessy demonstrated the successful use of Mantle's 3D-printed tooling components in a production tool for a high-volume consumer product, with more than 400,000 cycles run in the tool, which uses multiple 3D-printed inserts. All molded parts have met Tessy's quality standards for dimensional accuracy and surface finish.
And, a medical-device manufacturer successfully reduced the lead time for a prototype tool from 12 to 4 weeks and reduced the cost by more than 65 percent by using Mantle's 3D-printed tooling components, according to DiLaura. The printed mold components met the manufacturer's strict accuracy and surface finish requirements, and all molded parts met requirements for dimensional accuracy and mechanical properties.
See also: Mantle
Technologies: Applications