Commercial Launch of Mantle's Metal-AM Technology for Toolmaking
September 16, 2022
Just ahead of IMTS 2022, Mantle announced the commercial launch and availability of its metal-additive manufacturing (AM) technology for toolmaking, designed to simplify how mold-tool components are made and accelerating how manufacturers make molded parts—from product idea to launch. The company showcased the technology at IMTS.
Mantle's hybrid technology, additive and subtractive machining with sintering, works together with its proprietary Flowable Metal Paste in creating high-precision inserts. This singular application focus on toolmaking solutions enables Mantle to optimize the value of its technology for toolmakers, company officials report. Mantle's technology, they note, reduces the time needed to create tooling components by eliminating or reducing many operations traditionally required to make precise, durable steel tool components.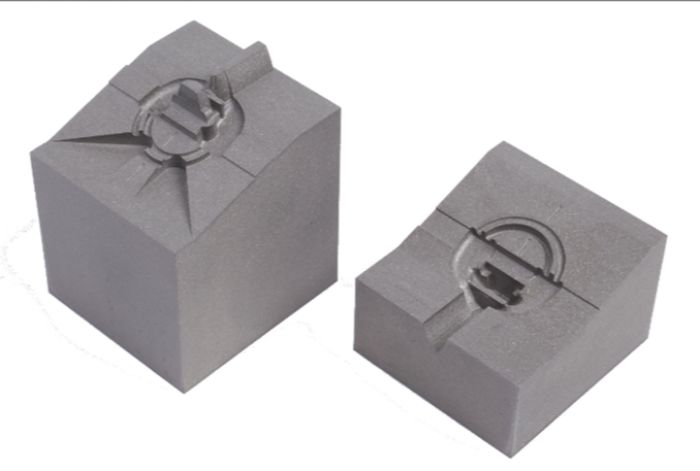 The company's newly launched technology includes the P-200 printer, a hybrid system built on a CNC platform that integrates printing and machining to produce parts with accuracy and surface finish required for tooling. It features a build volume of 200 by 200 by 150 mm. Also included, the F-200 furnace, which sinters parts from the printer to produce durable and accurate tooling components. One furnace can sinter multiple parts and support multiple printers. The setup works with Mantle-supplied H13 and P2X tool steels that reportedly perform similar to traditional tool steels in secondary operations such as machining, polishing, coating and laser welding.
Simple-to-use software, note Mantle officials, automates the printing process, including the generation of all toolpaths and machine instructions.