Zare Acquires Majority Stake in Italian AM Medical Company Proxera
January 29, 2021
After joining the BeamIt Group, Zare has acquired a majority stake in the additive manufacturing (AM) medical company Proxera, enabling Zare, an Italy-based AM service provider, to enter the market for 3D-printed metal implants.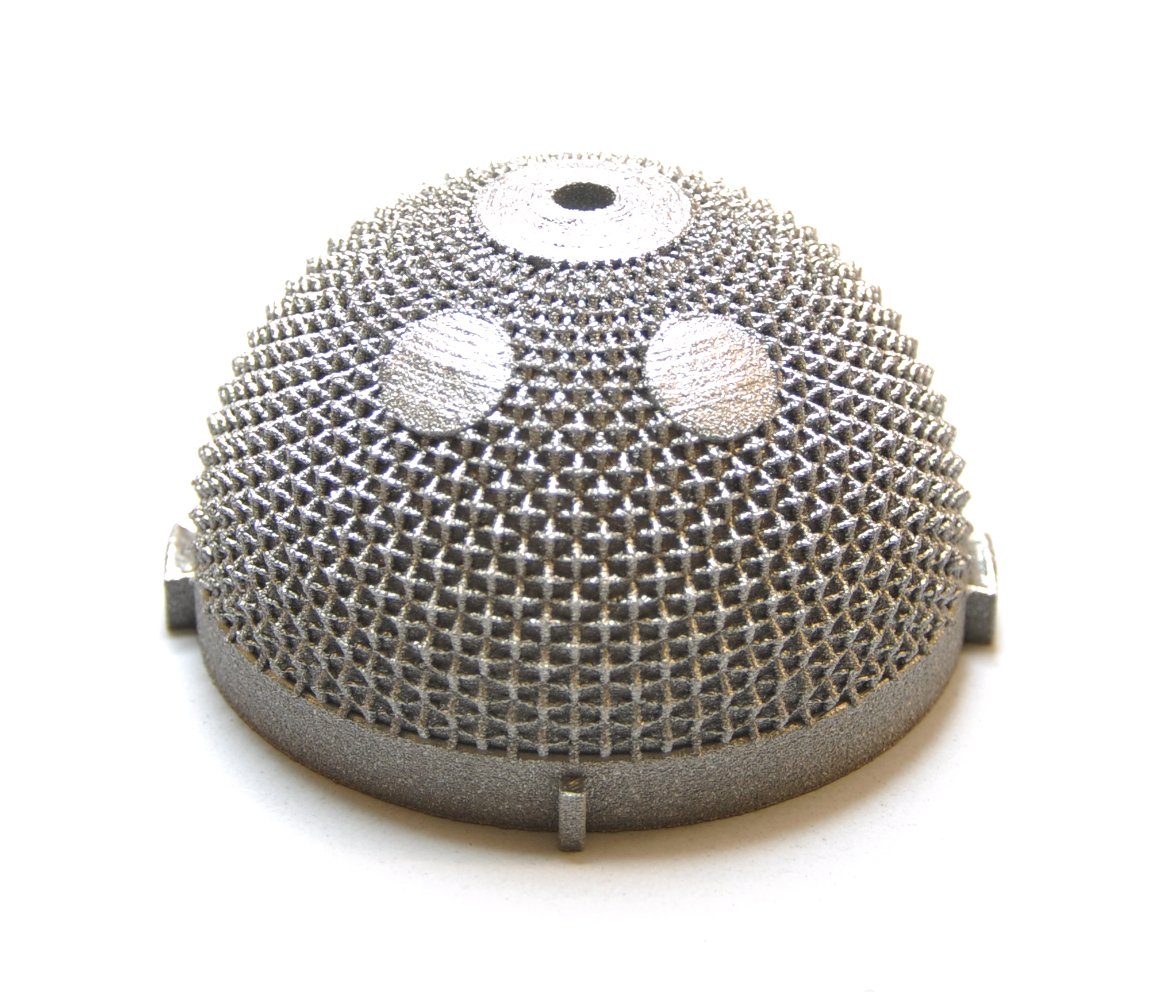 Here's a Proxera 3D-printed acetabular cup, used in hip-joint surgery. The ball fits securely inside of the socket and rotates easily within the smooth cartilage lining.
Proxera, based in Boretto, Italy, along with Zare, has specialized in dental-application 3D printing for years, and will now expand to applications for the wider medical sector via a fully integrated AM value chain, overseeing every stage from the sourcing of the metal powders to the post-processing and surface finishing, according to company officials. It will operate as an independent company, controlled by Zare.
"Although the world is still struggling due to Covid-19 developments, we are looking at the future with great confidence and an unchanged sense of social responsibility," offers Andrea Scanavini, CEO of Zare and newly appointed president of Proxera. "With this acquisition, we immediately are ready to use one of the most revolutionary technologies; one that is destined to transform how patients are treated, hence their quality of life. Our team's vast wealth of experience, combined with a supply chain driven and managed internally, enables us to maximize the potential of 3D printing to produce lightweight, sturdy, tailor-made components exceptionally quickly."
Says Andrea Pasquali, CEO of Proxera: "Technological advances in the medical field are always fascinating. With implants for example, a lack of customization and the lead times for a finished medical device can have a negative impact on the quality of life for patients who need urgent surgery. The world is only now realizing that AM is the most revolutionary manufacturing technology."
See also: Beamit
Technologies: Applications