FDA Clearance for ulrich Ti Cervical Interbody Device
October 20, 2022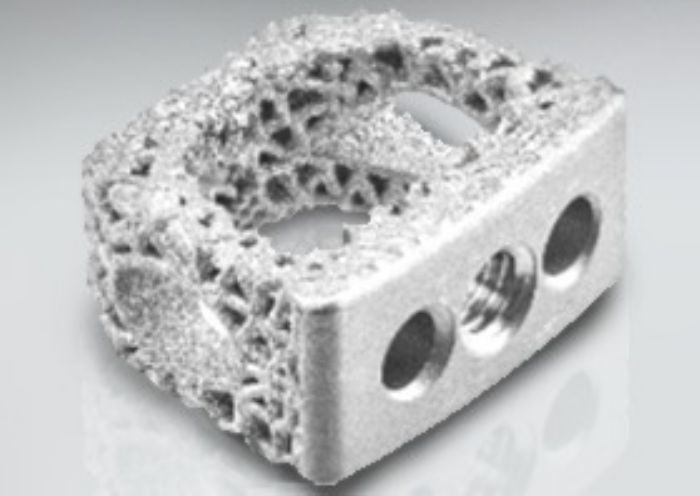 ulrich medical USA, Inc. announced that it has received FDA 510(k) clearance for its Flux-C porous titanium cervical interbody device, printed via direct metal laser sintering. The interbodies are available in multiple parallel and lordotic options in various heights, with each device designed with a large graft window and a side window to allow for improved radiographic imaging.
"Surgeons have many options for cervical interbodies," explains Dr. Patrick Maloney, the newest member of ulrich Medical USA's Surgeon Advisory Board and its recently established director of deformity. "The Flux-C porous titanium device offers one of the best in class with superior endplate contact and spaces for generous interdevice bone grafting.
A privately held medical-device company focused on developing and commercializing musculoskeletal implant technologies in the United States, ulrich medical USA recently announced that it is relocating its U.S. headquarters from Chesterfield, MO, to Plano, TX, effective in early 2023.
Technologies: Applications