AMUG Innovators Showcase: Andy Christensen
April 6, 2022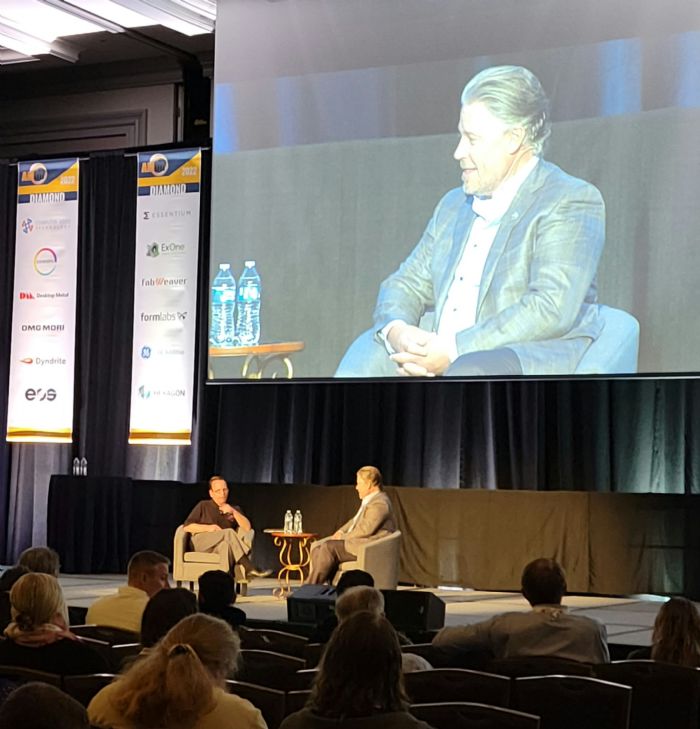 At AMUG...During the Additive Manufacturing Users Group (AMUG) April 6 sessions, Todd Grimm, president of T.A. Grimm & Associates, Inc., hosted the seventh annual Innovators Showcase, an on-stage fireside chat where attendees get to know an innovator in the industry and discover insights from that individ­ual's experiences. This year's subject, Andy Christensen, is founder and past president of Medical Modeling Inc.
Christensen has focused his entire career on developing and expanding AM medical applications. He founded Medical Modeling Inc., a Golden, CO, medical device-focused 3D-printing service bureau, in 2000, and served as its president through 2014. During Chris­tensen's tenure, the company worked close­ly with surgeons and medical-device man­ufacturers to create toolsets in the areas of patient-specific anatomic modeling, vir­tual surgical planning, personalized sur­gical guides/implants and application of metal 3D printing to orthopedic implants. Medical Modeling, working as a contract manufacturer, produced the first FDA-cleared titanium implants in both the orthopedic and spine spaces. In 2014, 3D Systems acquired the company.
Today, Christensen serves as chair of the Radiological Society of North America 3D Printing Special Interest Group, as an associate editor for 3D Printing in Medi­cine, and as an adjunct professor in the Department of Radiology at the University of Cincinnati.
During a wide-ranging conversation with Grimm, Christensen described his and Medical Modeling's initial foray into metal AM.