3D Systems and Stryker Team Up to Advance Personalized Surgery
January 19, 2018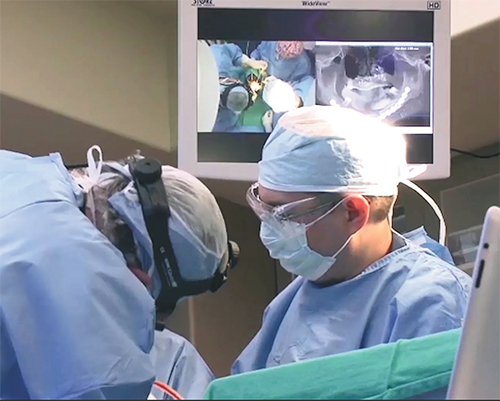 3D Systems' VSP® (Virtual Surgical Planning) enables patient data collected through CT and MRI scans to be converted to a 3D digital model, used to design patient-specific surgical guides.

3D Systems, Rock Hill, SC, provider of 3D products and services, and Stryker Corporation, Kalamazoo, MI, a medical-technology company, have announced an exclusive distribution partnership for VSP (virtual surgical planning) and anatomical models for the craniomaxillofacial specialty. This partnership hopes to drive the availability of personalized surgical planning and techniques to healthcare professionals.

3D Systems' VSP technology received FDA market clearance as a service-based approach to personalized surgery, combining expertise in medical imaging, surgical simulation and 3D printing. Surgeons initiate the process, bringing their clinical knowledge and desired surgical plans to an online web meeting with a 3D Systems biomedical engineer to simulate and plan the surgical procedure. The outcome, a digital plan, transfers to the operating room via accurate 3D-printed patient-specific models, guides and templates.

"Collaborating with surgeons to deliver the best possible patient outcomes is of the utmost importance to our company," says Kevin McAlea, executive vice president and general manager of metals and healthcare, 3D Systems. "With the advancement of 3D printing, combined with the surgeon's ability to use our Virtual Surgical Planning and anatomical modeling technologies, a patient's life can be forever changed. It provides surgeons with the ability to have a clear 3D visualization of a patient's anatomy and to develop a customized surgical plan prior to even entering the operating room."

3D Systems has provided VSP or anatomical services in more than 100,000 personalized medicine cases. Stryker's craniomaxillofacial business specializes in providing patient-specific options and innovative solutions that help drive efficiencies in surgical suites.