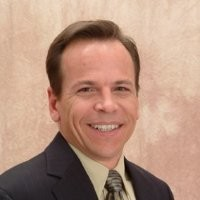 Todd Grimm
Conversation with 3rd Dimension Industrial 3D Printing
August 11, 2017
In this edition of Grimm's Tales, Bob Markley, owner of 3rd Dimension Industrial 3D Printing, Indianapolis, IN, shares his metal additive-manufacturing (AM) thoughts, observations and recommendations.
Markley invested in the metal AM dream in 2013 when he formed 3rd Dimension. He continues to believe in the technology and knows well the advantages that it delivers. While he has worked tirelessly to make his dream a reality, there has been a force holding him (and the industry) back—a force that has nothing to do with metal-AM platforms, materials or output qualities. Instead, Markley candidly describes here the limits imposed by momentum, human behavior and corporate styles, sharing his belief that information and evidence is the key to metal AM reaching its full potential.
Many Sitting on the Sidelines
Says Markley: "We see so many projects with potential that go unrealized because we can't get the client to take the leap, or to even to dip a toe in the water to fully leverage the advantages of AM." Being a believer in, and strong proponent of, metal AM, his frustration with the resistance to the technology rings true.