Czinger Unveils New Models of AM-Heavy 'Hypercar'
August 22, 2022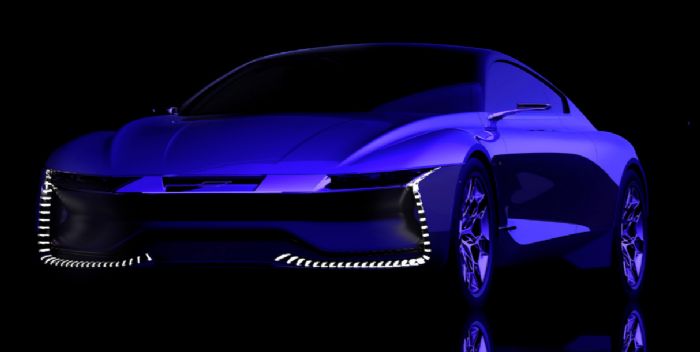 Czinger Vehicles revealed two additions to its lineup during Monterey (CA) Car Week in mid-August: the 21C V Max and Hyper GT.
The 21C V Max is the second body style of Czinger's first production car, the 21C, described by Czinger officials as the world's first human-artificial intelligence-designed and 3D-printed hypercar. The 1250-hp road-ready 21C travels 0-60 mph in 1.9 sec. The V Max, with the same inline seating as the 21C and enabling room for two adults, features an extended and aerodynamic-driven tail profile with the 21C's high-downforce fixed aerodynamic devices removed to enable other body styling features. Also unveiled, Czinger's Hyper GT coupe (pictured) that seats four adults and features gull-wing doors as well as front-end technical lighting.
All three models result from Czinger's unique design efforts and use of metal and nonmetal additive manufacturing (AM) courtesy of the Divergent Adaptive Production System (DAPS), a digital production system developed by Divergent, the automobiles' builder. DAPS "radically transforms auto manufacturing economics and environmental impact using a data-driven approach for designing and building vehicle structures," according to Divergent officials.
DAPS, as described by Czinger, is a software/hardware solution designed to replace traditional vehicle manufacturing—a complete modular digital factory for complex structures. Given a set of digital requirements as input, the machine automatically engineers, additively manufactures and assembles any complex structure. The system can move seamlessly between manufacturing different vehicle models.