Printed Metal Parts Revolutionizing the Responsive Space-Launch Industry
February 10, 2017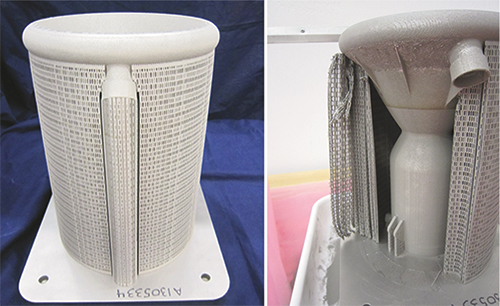 3D metal printing could cut the cost of launching payloads into space, and is being used at Lawrence Livermore National Laboratory (LLNL) to ensure the safety and security of the U.S. strategic deterrent.
Traditional methods of manufacturing critical components for space launch and strategic deterrence are time and cost intensive. LLNL is leveraging metal-based AM to revolutionize the manufacture of rocket engines for responsive space launch, as well as to manufacture non-nuclear replacement parts as part of the National Nuclear Security Administration's Life Extension Program, and to support hydrodynamic testing of weapon surrogates.
In an article posted to the LLNL website, Matt Wraith, group leader, LLNL Defense Technologies Engineering Division, explains that "in order to meet the U.S. requirement for on-demand, operationally responsive space launch, a low-cost launch capability for small satellites becomes crucial. Lawrence Livermore is pioneering the use of AM for the production of complete rocket engines in the thrust regimes appropriate for small satellite launch. These engines are printed whole, as opposed to the traditional approach of manufacturing individual components for later assembly."
Wraith and his team printed the first prototype engine in 8 days at a cost of $10,000, "at least an order of magnitude more cost effective than would be the case with traditional manufacturing approaches," he says.