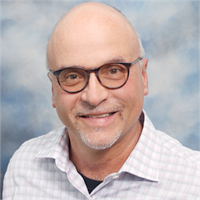 Joe Jancsurak
GE Additive Efforts Taking Flight
February 9, 2018
In 2015, when GE Aviation's Additive Technology Center in Cincinnati, OH, began developing the advanced turbo prop (ATP) for a Cessna Denali aircraft produced by Textron Aviation, Wichita, KS, manufacturing methods and materials didn't pose the greatest challenges from a design and engineering perspective, says Josh Mook, innovation leader at GE Additive.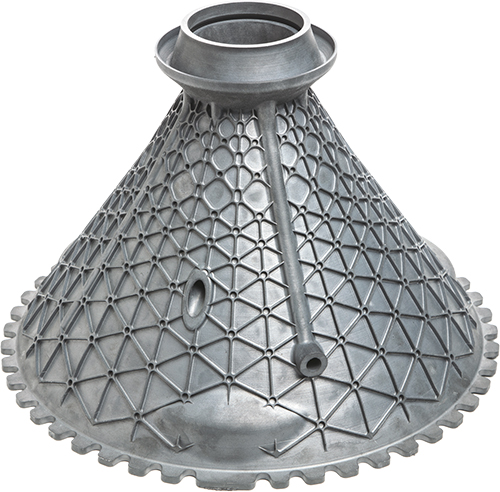 The grid structure of this C-sump was printed using direct metal laser melting (DMLM) and is based on plant-cell structures. Applying biomimicry, GE Additive engineers were able to reduce part weight while maintaining strength. The C-sump is part of the main load path from the propeller to the engine, and eventually to the airframe. It holds the bearings for the free turbine, so essentially it is what holds the propeller onto the airplane.

"It was more about unlocking the mindsets of our engineers, and getting them to a place where they were willing to take hold of additive manufacturing (AM) and embrace it," says Mook. "Developing a jet engine involves a lot of enterprise learning over the years, and AM is all about disrupting that. Additive takes systems and consolidates and redefines them."

Indeed, the ATP, now being tested and expected to enter service in 2019, represents the efforts of hundreds of engineers, and features 35-percent additive content and a huge parts-count reduction—from 855 subtractive-manufactured parts to just 12 AM parts.

"Additive content (using Arcam electronic-beam melting machines and Concept Laser powder-bed laser melting machines) literally cuts across the entire engine—from front frame to exhaust ducts," says Mook. "There is no structural casting; every structure is additive. The result is holistic." In 2016 GE became majority shareholder of Arcam AB, Möindal, Sweden, and Concept Laser, Lichtenfels, Germany.