First FAA-Certified Ti-6AI-4V Structural AM Aviation Parts
November 8, 2017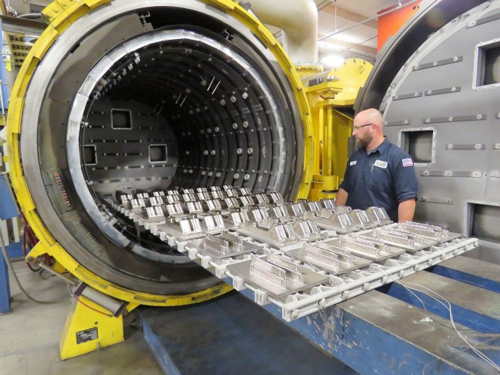 Solar Atmospheres, Hermitage, AP, announced that it successfully processed the first FAA Certified structural additive manufactured Ti-6Al-4V aviation parts, which were produced by Norsk Titanium AS, Hønefoss, Norway for installation on a Boeing airplane. The flight-critical components include aft galley supports.
"We are proud to partner with innovative additive manufacturing companies such as Norsk Titanium," says Bob Hill, president of Solar Atmospheres. "Today, we can clearly see how this revolutionary manufacturing process has departed from the hype realm and is entering into everyday reality."
For more visit, www.solaratm.com and www.norsktitanium.com.
See also: Solar Atmospheres, Norsk Titanium AS
Technologies: Applications, Metal Powders, Post Processing